German companies have long benefited from the Chinese economic boom. However, many managers are now assuming that Beijing is deliberately discriminating against foreign companies.
According to a new study by the Prognos Institute, the high industrial subsidies in China are jeopardizing the competitiveness of the German economy. The beneficiary companies benefited from cost and competitive advantages because of the high subsidies, according to the paper published in Munich. The client was the Association of Bavarian Business.
According to Prognos, foreign companies in China are also disadvantaged in other respects. Among other things, the authors name investment bans for foreign companies in 31 sectors, non-transparent regulation, arbitrary application of regulations and inadequate protection of intellectual property.
The extent of the funding is not known
To what extent and with how many billions the Beijing leadership is promoting domestic industry is unknown. Referring to previous studies, the Prognos Institute assumes that the subsidies – conservatively estimated – are three to four times as high as the usual perks in Germany, Japan and the USA. Chinese subsidies could amount to around 1.7 percent of gross domestic product, compared to 0.4 percent in Germany and the US or 0.5 percent in Japan.
The ten key industries in China, from biotechnology to aerospace, in which the Chinese CP wants to take the technological lead, are particularly heavily subsidised. According to the study, this is important for Germany because German and European companies have so far had a strong international position in several of these industrial sectors, such as mechanical engineering, medical technology and aviation.
But China also has to import
The authors note that German companies even have opportunities in some respects because China has to import technologies. But on balance, according to the study, the effects would be rather negative. In a sample calculation, the authors assume that German medical technology would suffer billions in losses if the Chinese leadership achieves its industrial policy goals.
As the most important countermeasures, Prognos recommends strengthening the World Trade Organization WTO so that it can take more robust action against Chinese distortions of competition, and reducing dependence on the Chinese market. The Bavarian economy as the client admitted that this would not be easy: "China is the most important sales market for many economic sectors," said General Manager Bertram Brossardt.
The authors also promote international alliances, in which the nations affected by Chinese subsidy policies jointly exert their influence in Beijing. Brossardt called for a coordinated European approach: "EU measures coordinated with like-minded trading partners should be particularly promising."
Source: Stern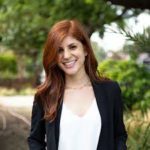 Jane Stock is a technology author, who has written for 24 Hours World. She writes about the latest in technology news and trends, and is always on the lookout for new and innovative ways to improve his audience's experience.