The collapse of the FTX exchange has rocked the crypto world. Since then, the bankruptcy trustees have been trying feverishly to find funds to pay creditors. Now they found it.
Bankrupt cryptocurrency exchange FTX says it has tracked down more than $5 billion in cash and other liquid assets. This was announced by lawyers after consistent reports from several media on Wednesday (local time) before the responsible bankruptcy court in Wilmington (US state of Delaware). In addition to the cash, hundreds of additional holdings with a book value of more than $4.6 billion were identified.
Those assets were valued at the time of FTX's bankruptcy filing in November and do not include the $425 million being held by Bahamian authorities, the company's lawyers said. Before the collapse, FTX was one of the largest exchanges for cryptocurrencies such as Bitcoin and Ethereum.
However, it remains unclear to what extent the assets found will be sufficient to be able to service the creditors' claims. The amount of missing FTX customer funds is not yet clear, the lawyers said. FTX had around 9 million customer accounts before the bankruptcy.
Several lawsuits against company founders
The FTX Group, founded by Sam Bankman-Fried, collapsed within a few days in October 2022 due to enormous withdrawals of funds in the wake of liquidity concerns. Billions in customer funds could not be paid out. Bankman-Fried, just called SBF in the crypto industry, resigned on November 11 and filed for bankruptcy for the group in the US state of Delaware. Shortly before, authorities in the Bahamas had already frozen company funds.
There are also civil lawsuits and class action lawsuits against the FTX founder in the United States. It is a spectacular crash: Just a few months ago, the young entrepreneur graced the front pages of US business journals as a crypto prodigy. Before the FTX bankruptcy, Forbes and Bloomberg once estimated his wealth at over $26 billion.
Bankman-Fried was arrested on December 12 at the behest of US law enforcement in the Bahamas, where FTX was headquartered. Other former FTX top executives have pleaded guilty and heavily charged the group's founder. After his extradition to the United States, Bankman-Fried was released on $250 million bail and is staying at the home of his parents, who are professors at Stanford University in California.
Source: Stern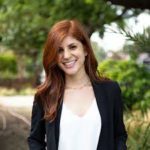 Jane Stock is a technology author, who has written for 24 Hours World. She writes about the latest in technology news and trends, and is always on the lookout for new and innovative ways to improve his audience's experience.