Anyone who is finally on vacation after hard work wants to do one thing above all: vacation. But that's when colleagues often bother you with supposedly important and urgent questions – a no-go for an Indian start-up.
The holiday is just around the corner, the handover for the colleagues has been written, the holiday message has been set up in the e-mail inbox and despite all the preparation, you still get questions from colleagues about important projects on holiday. This is not only annoying for the employees, but also for the company itself: After all, the employees should be able to really relax on vacation and come back to the office relaxed and in a good mood.
Because this is often not the case in reality, an Indian company has now come up with a draconian punishment for employees who contact their colleagues on vacation: Anyone who takes this route at the Mumbai-based fantasy sports platform Dream11 has to pay – and pay a lot: 100,000 rupees or around 1,133 euros are fines for the employees in this case.
Company founder Bhavit Sheth explains the high penalty to CNBC conclusively: The penalty not only helps the employees on vacation, but also the company itself. "It is very helpful if you have a week of uninterrupted time and it helps the company to know whether we depend on someone," Sheth said.
Sheth and his company are particularly keen on this: At CNBC, he shares another tip: Companies should prepare for a key employee being run over by a bus and ensure that the company can continue to function in such a case. A martial idea, which of course also applies to illnesses and vacations.
Incidentally, Dream11 is not particularly generous when it comes to holidays: the employees only have one week of this per year. In addition, according to "NZZ", the work-life balance at Dream11 is given as only 3.3 out of 5 points in a rating portal.
Sources:""
Source: Stern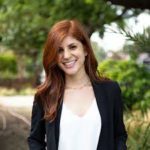 Jane Stock is a technology author, who has written for 24 Hours World. She writes about the latest in technology news and trends, and is always on the lookout for new and innovative ways to improve his audience's experience.