The manufacturers of smaller boats in particular are noticing a drop in demand. Shortly before the opening of the Boot water sports fair in Düsseldorf, the interest in larger yachts is more stable.
The water sports industry is also feeling the effects of high inflation. According to an industry survey published on Thursday by the Federal Association of Water Sports Industry (BVWW), manufacturers of smaller motor boats in particular are feeling a clear reluctance to buy on the part of customers. Demand for smaller sailboats is also declining.
"The entry-level class up to 30,000 or 40,000 euros is weakening," said BVWW Managing Director Karsten Stahlhut at a press conference on the occasion of the water sports fair Boot, which opens its doors on January 21 in Düsseldorf. The reason is obvious: the classic entry-level customer usually does not have much financial leeway and liquid funds. That's why this target group probably prefers to put their savings aside for the utility bill at the moment instead of financing a boat.
Investment in expensive "beautiful things" unbroken
The situation is quite different for large yachts. "For sailing boats, the larger the boats, the more stable the demand," said Stahlhut. And with the motor boats, the situation is best for the larger variants with a length of more than 12 meters. People who were wealthier apparently avoided inflation and invested in "nice things". According to the association, the demand for boats with electric drives has increased significantly. Almost three percent of the existing boats now have it – with a clear upward trend.
Anyone who buys a new boat – regardless of whether it is electric or with a conventional drive – is faced with the next challenge: finding a free berth. Because they are now in short supply in Germany. "Full is full," said Stahlhut.
In 2020 and 2021, the corona pandemic still acted like a booster for the water sports industry. Many newcomers discovered water sports for themselves. According to the BVWW, the industry celebrated an all-time economic high just a year ago. The shipyards' order books are still well filled for the next 18 months, said Stahlhut.
Between January 21st and 29th around 1500 exhibitors present their offers from large yachts to diving equipment at the water sports fair Boot.
Source: Stern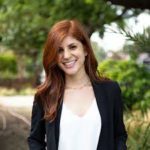 Jane Stock is a technology author, who has written for 24 Hours World. She writes about the latest in technology news and trends, and is always on the lookout for new and innovative ways to improve his audience's experience.