The data of inflation December fell unexpectedly for the first time in more than two and a half years in December, in the midst of a drop in the prices of gasoline and other goodswhich suggests that inflation is now on a sustained downward trend.
The consumer price index fell 0.1% last month after rising 0.1% in Novemberthe Labor Department said Thursday. That was the first drop in the CPI since May 2020, when the economy was reeling from the first wave of COVID-19 infections.
Economists polled by Reuters had forecast the CPI would remain unchanged.
In the 12 months up to December, the CPI increased by 6.5%. that was the smallest increase since October 2021 and followed an advance of 7.1% in November. The annual CPI peaked at 9.1% in June, the biggest gain since November 1981. Inflation remains well above the Federal Reserve's 2% target.
The expectations that the Federal Reserve is nearing the end of its aggressive monetary tightening campaign and not having to raise rates as much as feared have already sent the greenback to multi-month lows against its peers this year.
However, various officials of the US Federal Reserve (FED) stressed the need to apply more increases in interest rates, despite signs in recent months that inflation is moderating in that country.
The japanese yen It rose as much as 0.8%, touching a session high of 131.36 units per dollar in the session in Asia, after the Yomiuri newspaper reported that the Bank of Japan will review the side effects of its expansive monetary policy in its meeting next week and could take additional steps to correct the distortions in the yield curve. Later, the yen loses 2% and operates at 130.37.
The pound sterling climbs 0.7% to $1.2185, while the euro It is up 0.4% to $1.0803, after hitting a seven-month high of $1.07765 in the previous session.
The Chinese yuan It was trading at 6.7589 per dollar, after reaching a five-month high of 6.7545 per dollar earlier in the session, on optimism that the Chinese economy is on the mend.
Source: Ambito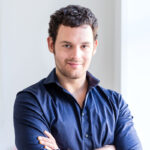 David William is a talented author who has made a name for himself in the world of writing. He is a professional author who writes on a wide range of topics, from general interest to opinion news. David is currently working as a writer at 24 hours worlds where he brings his unique perspective and in-depth research to his articles, making them both informative and engaging.