With this scenario, the Ministry of Commerce will deepen its strategy of attacking the inertial component of inflation. What Massa is looking for, and in this case Matías Tombolini executes, is an umbrella to shape expectations around 4% with different sectoral agreements. In the Ministry of Economy they understand that both Fair Prices and the rest of the sealed agreements were essential to slow down the escalation of prices in November and December.
The novelty in the coming days will involve the renewal of the trusts for wheat and oil, two products of significant weight in the basic basket. As this medium was able to learn, the formats will be similar to those that were in force throughout 2022. In the case of oil, it will be financed with contributions from exporters that will be around US$ 200 million. In this way, they will subsidize the ex-factory price of the 900-milliliter and 1.5-liter bottles of soybeans, corn, and sunflower that consumers find on the shelves. In return, the sector takes the Government's commitment not to intervene with restrictions in the export market.
In the case of wheat, the subsidy will be executed through the Argentine Wheat Stabilization Fund (FETA), which was financed last year by removing the withholding differential that the soybean industry had over beans. But that scale that reduces the rate from 33% to 31% came back into force, so the funds must come out of ordinary resources in this case.
more deals
Sources from the Ministry of Economy told Ámbito that two other sectors of the economy will join the Fair Prices program in the coming days: construction materials and household items. In line with what was outlined for fuels and other publicized inputs, the ceiling for increases would be around 4%.
At the same time, negotiations began to try to moderate the increases in March, another usually "hot" month due to the return to school and the updating of a series of prices. In this sense, it seeks to agree on a basket of school products that is under the parameters of increases that the Government has been promoting and also a similar "path" for private school fees.
Source: Ambito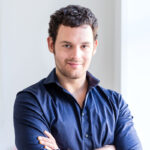 David William is a talented author who has made a name for himself in the world of writing. He is a professional author who writes on a wide range of topics, from general interest to opinion news. David is currently working as a writer at 24 hours worlds where he brings his unique perspective and in-depth research to his articles, making them both informative and engaging.