The desire to travel is not quite back yet: the tourism industry in Germany is reporting growth, but below the level before the pandemic.
Despite strong growth, tourism in Germany did not reach the level before the Corona crisis in November 2022. Hotels, guesthouses and other accommodation establishments booked 29.8 million overnight stays by domestic and foreign guests, as the Federal Statistical Office announced on Friday in Wiesbaden.
That was 21.8 percent more than a year earlier, when tourism was severely restricted by the fourth corona wave. Compared to November 2019, the month before the corona pandemic, a minus of 8.1 percent was recorded.
The number of overnight stays by guests from Germany rose by 17.9 percent to 24.7 million in November compared to the same month last year. The pre-crisis level was undershot by 6.2 percent. Cross-border tourism lagged even further behind. With 5.1 million overnight stays by foreign travelers, the level before the pandemic was missed by 16.2 percent.
Source: Stern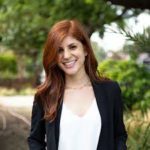 Jane Stock is a technology author, who has written for 24 Hours World. She writes about the latest in technology news and trends, and is always on the lookout for new and innovative ways to improve his audience's experience.