Georgieva warned, in statements to the press, that the economic slowdown this year will be greater than anticipated by the Fund in its last October World Economic Outlook reportin which it was estimated that the world will grow 2.7% compared to 3.2% last year.
Despite this, he indicated that in the next report to be published at the end of this month, a large downward correction is not expected.
One of the reasons for the slowdown," Georgieva said, It is the rise in rates exercised by central banks in order to lower inflation.
Despite these headwinds, The director of the IMF pointed out that the labor markets of various countries, such as the United States, are "showing resistance", which "is a positive point".
"Even if prices are high, as long as people are employed, consumers spend," he stated in statements released by the AFP and Bloomberg agencies.
However, he warned that "The impact of the tightening of financial conditions is yet to come, in terms of unemployment." These tensions between inflation, wages and unemployment can translate into "more tensions between employers and workers" and a worse social climatehe pointed. "Inflation remains stubborn, and in that sense, central banks are not done with their job," added.
One of the challenges for central banks is how to maneuver their monetary policy between inflation and economic activity. The ideal outcome would be the so-called "soft landing": slowing activity and demand to cool inflation, without going so far as to cause a recession.
Regarding the specific case of the United States, he said that "There are some expectations that it will avoid falling into a recession," and he said that "for now, the dynamics seem to be more indicative of a soft landing." Even if it were to enter a recession, it will be of a "moderate" nature, he estimated.
According to Georgieva, the global recession "can be avoided" even if some countries experience slowdowns in their economies.
Likewise, it considered that, after overcoming these difficulties, growth in the world will pick up momentum again at the end of this year and will accelerate in 2024. In addition to the impact on activity and the labor markets, another problem with rate hikes is debt.
According to the head of the IMF, the increase in interest will have a "dramatic" impact on countries with high levels of debt, although he noted that the agency, so far, does not see a "systematic debt crisis on the horizon."
In this sense, Georgieva anticipated that next month A new global round table between the G20, the IMF and the World Bank will meet for the first time in India to deal with the problem of sovereign debt.
Source: Ambito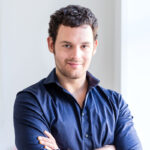 David William is a talented author who has made a name for himself in the world of writing. He is a professional author who writes on a wide range of topics, from general interest to opinion news. David is currently working as a writer at 24 hours worlds where he brings his unique perspective and in-depth research to his articles, making them both informative and engaging.