Year after year, large chains such as Edeka, Rewe, Aldi and Lidl negotiate prices with suppliers. Price discussions from the previous year will continue unabated in the new year. Edeka now wants to fight back.
In the newly flared up dispute over purchase prices, Edeka CEO Markus Mosa accuses the large food manufacturers of significantly excessive demands.
"For 2023 we have massive price demands from the big brand groups on the table again. And that in addition to the price increases that were already enforced in Germany last year. We are fighting against that," said Mosa of the "Bild" newspaper.
Year after year, large chains such as Edeka, Rewe, Aldi and Lidl bitterly negotiate prices and conditions with suppliers. These price negotiations in the German food trade are regularly fought with hard bandages.
Negotiations escalate between industry and trade
According to Edeka, the additional price demands from suppliers for 2023 already amount to 1.2 billion euros in January. That is only from half of the brand manufacturers, many more demands would follow. Price increases of around 1.5 billion euros were already incurred in 2022. The original demands of the industry were more than twice as high.
The "Lebensmittel-Zeitung" had previously reported that the negotiations between industry and trade escalated again at the beginning of the year and the price discussions from the previous year continued unabated. According to the trade journal, Edeka competitor Rewe also expects an escalation. An easing of the ongoing price disputes is not in sight.
Source: Stern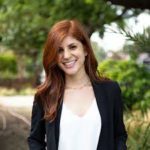 Jane Stock is a technology author, who has written for 24 Hours World. She writes about the latest in technology news and trends, and is always on the lookout for new and innovative ways to improve his audience's experience.