It took significantly less than a year for the first LNG terminals in Germany to be operational. After Wilhelmshaven, Chancellor Scholz is now also giving the go-ahead in Lubmin.
The second German terminal for liquefied natural gas (LNG) officially started operations in Lubmin on the Baltic Sea on Saturday. In the presence of Federal Chancellor Olaf Scholz (SPD), the operators of the plant received the operating license. After the terminal in Wilhelmshaven in Lower Saxony, this is the second German terminal that is now operational.
"We are pleased that we are taking another step towards energy security in Germany today," said Mecklenburg-Western Pomerania's Prime Minister Manuela Schwesig (SPD). The state's environment minister, Till Backhaus (SPD), had previously handed over the operating license to Ingo Wagner, the managing director of Deutsche Regas. The Chancellor then visited the floating terminal. Gas is already being fed in as part of a test run.
Another terminal in Brunsbüttel in Schleswig-Holstein is to follow shortly. Liquefied natural gas (LNG) is delivered by ship from several regions of the world, converted back into gas and fed into the gas grid. Germany relies, among other things, on LNG to replace the lack of Russian gas supplies and is building its own infrastructure in a hurry.
Source: Stern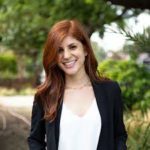 Jane Stock is a technology author, who has written for 24 Hours World. She writes about the latest in technology news and trends, and is always on the lookout for new and innovative ways to improve his audience's experience.