Interest rates are rising, even the online broker Trade Republic is now tempting with overnight money. And the fixed deposit is more than three percent in it. The best offers for savers – and what you need to consider.
The European Central Bank has been fighting inflation for the past six months with higher interest rates. This is bad for anyone who needs credit, but good for savers. Because interest on credit balances has also climbed from its low level of many years. More and more banks are again offering significant interest rates on call money and time deposits.
This trend will continue in early 2023: Even the Berlin neobroker Trade Republic is now courting customers with interest. Actually, Trade Republic is aimed at users who want to trade stocks and ETFs. The provider now pays 2 percent interest per year on the credit balance of its customers – both new and existing customers.
Trade Republic is thus competing with traditional banks and is currently one of the most attractive overnight money offers. Only the Consorsbank offers a little more with 2.1 percent interest on the call money for new and existing customers. According to Trade Republic, there is no time limit for the offer, but the conditions can of course change again. Other top call money providers currently only pay 2 percent to new customers and offer an interest rate guarantee of three to six months (see table).
Call money: Top providers lure with 2 percent

| | | |
| --- | --- | --- |
| Offerer | interest | interest guarantee |
| consor bank | 2.1% | – |
| Trade Republic | 2.0% | – |
| Volkswagen Financial Services* | 2.0% | 6 months |
| big bank* | 2.0% | 3 months |
| ING* | 2.0% | 4 months |
*new customers only
Table: own representation; Source: FMH Finanzberatung, as of January 14, 2023
Fixed deposit offers something more

Savers who do not need to get their money on a daily basis can still get slightly higher interest rates: fixed-term deposits are already more than three percent per year. If you put your money in the bank for two years, you get 3.4 percent interest per year at the Italian Banca Progretto. PayRay from Lithuania also offers 3.4 percent and the Lithuanian Finora Bank 3.35 percent. All three offers are available through the agent Weltsparen. As is usual everywhere in the EU, the respective national statutory deposit insurance protects up to 100,000 euros per customer in the event that the bank should go bankrupt.
If you prefer to put your money in a bank with German deposit insurance, you will currently find the best two-year time deposit offers at Aareal Bank (3.15 percent), Ford Bank (3.05 percent) and pbb direct (3.0 percent). The statutory deposit insurance in Germany is also 100,000 euros per customer. In addition, German banks offer a voluntary private deposit insurance – this is currently 5 million euros for private savers.
Fixed deposit for two years: more than three percent possible

| | | |
| --- | --- | --- |
| Offerer | interest rate per year | investment amount |
| Bank Progetto* | 3.4% | 10,000 to 100,000 euros |
| PayRay* | 3.4% | 5000 to 100,000 euros |
| Finora Bank* | 3.35% | 5000 to 100,000 euros |
| Aareal Bank* | 3.15% | 1000 to 100,000 euros |
| Ford bank | 3.05% | 500 to 1 million euros |
| Credit Agricole | 3.0% | 5000 to 500,000 euros |
| pbb directly | 3.0% | from 5000 euros |
*Offer via weltsparen.de
Table: own representation; Source: FMH Finanzberatung, as of January 14, 2023
What savers should consider

The current interest rate offers are not sufficient to compensate for the current inflation. But at least they reduce the loss in value of the savings a little. And unlike stocks and other volatile investments, you know exactly how much money you'll get at maturity. If you put 10,000 euros in the bank at three percent interest per year, you will get back 10,600 euros after two years, without compound interest. If the bank is located in Germany or belongs to a similarly strong deposit insurance in the EU area, this is money earned with practically no risk, since you get the money back even in the event of a bank failure.
However, you should only save in fixed deposits if there is a sufficient buffer for unforeseen expenses in the checking or call money account, which you can access at any time. Consumer advocates recommend two to three months' salary for this buffer, so that a broken washing machine, an expensive car repair or a hefty back payment for heating costs does not become a problem in the short term. Anyone who speculates that interest rates on savings will continue to rise should also not commit themselves for too long.
Please also note: Withholding tax of 25 percent is generally payable on interest income. However, there is an allowance of up to 1000 euros per person and year. If you submit an exemption order to your bank, they will not pay any taxes to the tax office. You can also set an exemption amount for several institutes, but in total these must not exceed the maximum amount of 1000 euros (2000 euros for married couples).
Source: Stern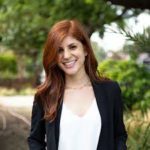 Jane Stock is a technology author, who has written for 24 Hours World. She writes about the latest in technology news and trends, and is always on the lookout for new and innovative ways to improve his audience's experience.