"The industry has been seething since the proposals were put on the table," explains farmer president Joachim Rukwied. He urges change.
The farmers' association has criticized the planned funding for the conversion of animal husbandry towards higher standards in the stables. "The industry has been seething since the proposals were on the table," said Farmer President Joachim Rukwied of the German Press Agency. "This is not a program to secure the future of Germany as a business location. It is a program that is aimed at downsizing." The clear message is: "Yes to more animal welfare. That's what the animal owners want to do. They can't just do it with what's on the table," said Rukwied.
The Federal Ministry of Agriculture had presented the cornerstones of the funding program. First, pig farmers should be able to get money. Companies with standards that are well above the mandatory legal requirements should benefit. Funding should be given to "animal-friendly and environmentally friendly" new buildings and conversions of stables as well as ongoing additional costs for better husbandry. The traffic light coalition wants to provide one billion euros as "start-up financing" by 2026.
Rukwied complained: "They want to raise upper limits for the subsidy, for example up to 3,000 fattening pigs sold per year. That excludes the majority of farms that will keep pigs in the future." If you want to operate a pig fattening operation in an economically viable way, you need around 1,500 berths to be able to finance one employee. "With about 2.7 fattening cycles per year, you're producing more than 4,000 pigs. What I need from a business point of view would be ruled out." The farmer's president urgently called for changes to the plans. "Otherwise the trend towards relocations abroad, which we already have, will intensify." In the past ten years, the pig population in Germany has shrunk by 5.8 million animals, in Spain there are 7.4 million more animals. "If we continue like this, we will become an importing country and it cannot be."
Source: Stern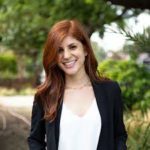 Jane Stock is a technology author, who has written for 24 Hours World. She writes about the latest in technology news and trends, and is always on the lookout for new and innovative ways to improve his audience's experience.