The longtime CEO of Volkswagen AG, Carl Hahn, is dead. This was confirmed by the Carl and Marisa Hahn Foundation on Sunday in Wolfsburg. Hahn died on Saturday at the age of 96.
Mourning for Carl Hahn. The CEO of Volkswagen AG died on Saturday at the age of 96, a spokeswoman for the Hahn Foundation confirmed to the German Press Agency. The "world" had previously reported on the death of the former manager.
Hahn fell asleep peacefully at home in Wolfsburg. The manager, who was born in Chemnitz on July 1, 1926, had laid the foundations for the global corporation during his time as VW boss. During his tenure from 1982, the takeovers of Seat and Skoda fell. Hahn also began the company's expansion into China, today the most important market for the Volkswagen Group. Shortly after the fall of the Wall, he ensured that Volkswagen expanded into East Germany and rebuilt the Zwickau location. Today, electric cars are manufactured there.
Funeral service for Carl Hahn on January 24 in Wolfsburg

Before his rise to VW boss, Hahn had managed the tire manufacturer Continental from 1973. Before that, he had made the Beetle big for Volkswagen in the USA. At the end of 1992, Hahn handed over his position as CEO to Ferdinand Piëch and moved to the company's supervisory board, of which he was a member until June 1997. Even at an advanced age, Hahn supported early childhood education with his foundation. According to information from "Welt", the funeral service will take place on January 24 in Wolfsburg.
Source: Stern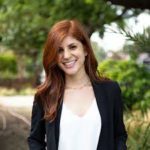 Jane Stock is a technology author, who has written for 24 Hours World. She writes about the latest in technology news and trends, and is always on the lookout for new and innovative ways to improve his audience's experience.