Also, on average, In December, the participation of the producer in the final sale price was 26.7%, and potato producers were the ones that obtained the highest participation (49.4%), while the lowest occurred in the case of carrots. (10.1%).
For fruits and vegetables, the prices of the 19 fruits and vegetables that make up the basket multiplied by 4.3 times in December, so that the consumer paid $4.3 for every $1 that the fruit and vegetable producer received.
The carrot (9.9 times), the red apple (8.8), the zucchini (8.4), the pear (7.8) and the tangerine (6.7 times) were constituted as the five products that presented greater difference between the prices of origin and destination.
In this regard, they pointed out from CAME that "with respect to vegetables, carrots were the product with the greatest gap between the producer and the consumer, registering a monthly increase of 93% in the prices of origin due to a rearrangement of prices due to a rise of production costs and an increase of 40% in gondola".
Meanwhile, in the case of the livestock basket, for the five livestock products and by-products that make up the IPOD basket, the consumer paid three times more than what the producer received.
Secondly, According to the entity's report, the products that presented the least difference between the field and the shelf were potatoes (2), eggs (2.2), chicken (2.3), eggplant (2.3) and strawberries. (2,4).
Source: Ambito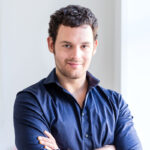 David William is a talented author who has made a name for himself in the world of writing. He is a professional author who writes on a wide range of topics, from general interest to opinion news. David is currently working as a writer at 24 hours worlds where he brings his unique perspective and in-depth research to his articles, making them both informative and engaging.