Germany is setting up LNG terminals in a hurry. After Wilhelmshaven, Chancellor Olaf Scholz has now also opened one on the Baltic Sea. This speed also causes criticism.
Lots of determined faces and a big ship – this is what Germany's struggle for more independence in gas supply looks like. Chancellor Olaf Scholz (SPD) officially put a floating liquefied natural gas terminal into operation in Lubmin on Saturday – the second in Germany after the terminal in Wilhelmshaven in Lower Saxony.
"It was a good feeling," said the Chancellor in front of around 80 journalists from several countries, after he had previously symbolically turned on the line together with Mecklenburg-Western Pomerania's Prime Minister Manuela Schwesig (SPD).
Liquefied natural gas (LNG) is delivered by ship from various regions of the world, converted back into gas and fed into the gas network as natural gas. It is intended to help replace missing Russian gas supplies. As in Wilhelmshaven, a special ship takes on the LNG in Lubmin, converts it and feeds it in.
"We will continue to expand these capacities here and elsewhere, including with fixed terminals, but also with additional regasification ships," announced Scholz. This week (16.1. to 22.1.) such a special ship should also arrive in Brunsbüttel in Schleswig-Holstein. Another one should be operational by next winter in Stade, for example, and an additional one near Lubmin.
Lubmin was previously a pipeline site
The special ships can be positioned more quickly than fixed installations. Depending on the local conditions, however, they can only feed around five billion cubic meters into the gas network each year. Almost 60 billion cubic meters came via the German-Russian Baltic Sea pipeline Nord Stream 1 in 2021. According to earlier information, Germany intends to cover around a third of its previous gas requirements via the floating LNG terminals in the winter of 2023/24.
Last year there was a warning of a gas shortage this winter, but Scholz was optimistic on Saturday. "We'll get through this winter, everyone notices it at home, the gas supply is not affected." There was also no economic crisis. Most recently, the gas storage facilities in Germany were still more than 90 percent full. Among other things, private households and businesses have reduced their consumption.
Normally, the storage tanks are empty during the heating period. According to forecasts, Germany could come out of the winter this year with better stocked storage facilities than last year. However, without direct gas supplies from Russia, they will have to be replenished this year.
Environmental aid concerned about quick approval
In the words of the Federal Chancellor, Germany is showing a new "Germany pace" when building its own LNG infrastructure. In Lubmin, the first applications were only received last summer. Construction work in the port only started in September.
Critics speak of the pace being too high, also with reference to the currently good supply situation. Environmental groups, for example, criticize what they see as a hasty approval process. The German Environmental Aid (DUH) has already lodged an objection to the approval for the terminal in Wilhelmshaven. The DUH has announced one for Lubmin. From their point of view, fire protection, for example, but also environmental impacts are not sufficiently taken into account.
But the criticism is not only sparked by the speed. Environmental groups also criticize the fact that Germany is creating long-term overcapacity for gas imports and is thus hindering the desired phase-out of fossil fuels. The Federal Ministry of Economics had pointed out that there were also uncertainties in planned projects and that safety buffers were needed for possible failures. In addition, it is about an expanded infrastructure in Europe, from which other countries could benefit.
There are also complaints from local residents about heavy noise pollution, which they associate with the terminal. The responsible state ministry for the environment has already initiated measurements. In terms of fire protection, it pointed out that the special ship has its own fire brigade and that the neighboring disposal plant for nuclear plants also has one.
Demos by conservationists and Putin fans
"Despite all the speed, the work was thorough," emphasized the responsible state minister, Till Backhaus (SPD). The approval decision contained 112 ancillary provisions that served nature conservation and fire prevention. If noise limits are exceeded, the operator must make improvements. According to Schwesig, it is also the aim of the state government to set up a local fire brigade in Lubmin and a shore power system for the port. Some of the alleged noise is linked to the special ship's generators.
The opening ceremony was accompanied by protests. The police spoke afterwards of a total of around 280 participants in two places. Conservationists had mobilized in advance, but judging by the mottos of the registrations, local residents who felt disturbed by noise also did. In Lubmin, however, Russian flags, anti-American and state and media-critical slogans could also be seen.
According to the operator, the Lubminer Terminal is the only fully privately financed terminal in Germany to date. The company Deutsche Regas estimated the costs at around 100 million euros, which came from equity and from investors. At the beginning of the week, gas was introduced into the network for the first time as part of an approved test operation.
Source: Stern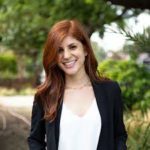 Jane Stock is a technology author, who has written for 24 Hours World. She writes about the latest in technology news and trends, and is always on the lookout for new and innovative ways to improve his audience's experience.