How many Galeria branches will be closed is not certain, more than two months after the protective shield procedure was opened at Germany's last large department store chain.
In the case of the department store chain Galeria Karstadt Kaufhof, which is facing major cuts in its branch network, "several bidders" have now expressed interest in taking over stores. "Due to the ongoing discussions with landlords and possible buyers, it is not clear at this point in time which branches will continue to operate or be closed," said Germany's last major department store chain on Tuesday. The company did not provide any information about the interested parties.
However, the Dortmund fashion retail chain Aachener has already reported that it is in talks with the department store chain about taking over "a large number of Galeria locations". "Should there be takeovers, all employees of the affected branches will be offered the opportunity to keep their jobs," the chain announced. Aachener did not comment on the question of which locations are suitable for them.
The Aachener fashion chain has only been around since the beginning of 2022. According to the industry trade journal "Textilwirtschaft", it has so far operated seven locations nationwide, including former Galeria branches in Flensburg, Brühl and Göttingen. The chain wants to grow in the future by taking over existing textile retailers and stores. So far, Aachener has concentrated on the areas of textiles, accessories and shoes and, according to its own statements, is "in the upper price segment". With the takeover of Galeria locations, however, the concept is to be expanded to include other range components.
Uncertainty about the number of branches affected
At the end of October last year, Galeria Karstadt Kaufhof sought rescue in protective shield proceedings for the second time in less than three years. Galeria boss Miguel Müllenbach said at the time that the branch network, which last comprised 131 department stores, had to "be reduced by at least a third" as part of the protective shield procedure. This means that at least 40 department stores are available. But it can be heard that it could also hit twice as many houses. However, Galeria itself emphasized that the number of branches that were the focus of a closure review has recently been significantly reduced – without giving any further details.
According to the department store chain, the Galeria management and the general works council have now agreed on the first key points in the negotiations on a reconciliation of interests and a social plan.
Source: Stern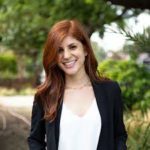 Jane Stock is a technology author, who has written for 24 Hours World. She writes about the latest in technology news and trends, and is always on the lookout for new and innovative ways to improve his audience's experience.