The mood is often depressed, but sometimes also hopeful at the start of the World Economic Forum in the Swiss mountains. Almost everything revolves around the aftermath of the war.
The energy crisis, high inflation rates and a fitness program for Europe's economy: the consequences of the Ukraine war dominated the first day of the World Economic Forum in Davos. In her opening speech, the Ukrainian First Lady, Olena Selenska, urged businessmen and heads of state and government to use their influence more in favor of Ukraine and called for weapons and investments. "We are facing the collapse of the world as we know it," said President Volodymyr Zelenskyy's wife. He wants to address the participants of the World Economic Forum on Wednesday himself – shortly after Chancellor Olaf Scholz.
Advertisement for tank deliveries to Ukraine
Selenskyj made it clear in advance that he expected progress in Davos on arms deliveries to Ukraine. Both Poland's President Andrzej Duda and Lithuania's President Gitanas Nauseda campaigned for the supply of Leopard main battle tanks. "We are in a situation where more commitment is needed, more commitment is needed to deliver armored vehicles, tanks to Ukraine. And I really hope that our strong ally will do that," Nauseda said to Germany directed.
Von der Leyen presents industrial plan
EU Commission President Ursula von der Leyen wants to make Europe's economy the world market leader for clean technologies. In her view, the rules for state subsidies should be relaxed and additional EU funds made available. In addition, the EU countries should become less dependent on raw material supplies from countries like China. It is likely to be controversial whether the EU countries should again take on joint debt for the program.
Von der Leyen is also reacting to the plans for subsidies for climate-friendly technologies in the USA and China, which are controversial for reasons of competition. 'For European industry to remain attractive, it is necessary to keep up with offers and incentives outside the EU,' she explained.
Finance Minister Christian Lindner advocated trade diplomacy instead of a trade war. The FDP politician warned that a separate European subsidy program could jeopardize the sustainability of public finances in Europe. "Why not start negotiating a global trade deal between liberal democracies?" he said.
Lindner expects falling inflation
Despite the energy and inflation crisis, the German Finance Minister is no longer so pessimistic about the future. He expects inflation to fall, said Lindner in Davos. In addition, energy prices are no longer as high as feared. Germany will therefore probably not exhaust the 200 billion euro pot for financing the price brakes for gas and electricity. "My expectation is that we won't need the full protective screen," said Lindner.
According to von der Leyen, gas prices in Europe have fallen faster than expected. European natural gas prices are down 80 percent this month from their peak in August of 350 euros per megawatt hour, she said. "That's lower than before the war in Ukraine." One reason for the development is the joint efforts of the EU.
Pessimism in the boardrooms
Despite falling energy prices, many company bosses are expecting a rather gloomy year. In a survey of more than 4,400 CEOs by the management consultancy PwC, almost two-thirds said they expected less economic growth in 2023. Entrepreneurs in Germany, France and Great Britain were particularly pessimistic. A total of 40 percent do not believe that their companies will still be able to operate profitably in ten years. The main reasons are inflation, but also geopolitical risks and climate change.
Habeck focuses on climate protection
Economics Minister Robert Habeck advocated paying more attention to the aspect of climate change in international trade agreements. In his opinion, this is the future of trade, said the Green politician. Climate issues and social issues should be included more when talking about trade. Global cooperation is needed to solve problems like the climate crisis.
China's Deputy Prime Minister optimistic despite the Corona wave
China's Deputy Prime Minister Liu He presented positive prospects – despite the ongoing wave of corona infections in his country. The peak of the contagion has passed, said the politician responsible for the economy in Davos. "Life in China has returned to normal." He was the first Chinese leader to appear in person at the forum since the pandemic began. There he campaigned for confidence in China's economic course and more cooperation.
Source: Stern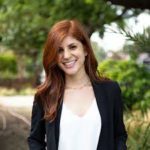 Jane Stock is a technology author, who has written for 24 Hours World. She writes about the latest in technology news and trends, and is always on the lookout for new and innovative ways to improve his audience's experience.