Private builders are currently finding worse conditions for the construction of a house or apartment. This is unlikely to change much in the foreseeable future.
New residential construction in Germany is coming under increasing pressure. According to the Ifo Institute, orders on hand fell in December for the fifth month in a row. "The main reasons include the significantly more expensive housing loans, sharp rises in construction costs and the reduction in federal new building subsidies," said Ifo expert Ludwig Dorffmeister on Wednesday. "For private builders and housing companies, the general conditions have deteriorated drastically."
The decline in building permits for apartments in Germany has continued rapidly. In November, the construction of 24,304 apartments was approved, a good 16 percent less than in the same period last year, the Federal Statistical Office announced on Wednesday in Wiesbaden.
From January to November, 321,757 apartments were approved, a drop of 5.7 percent compared to the same period last year. The decline in single-family homes was particularly strong (minus 15.9 percent).
Sharply increased prices for building materials
The number of building permits is an important indicator in view of the housing shortage in many cities. However, approved apartments are often not built at first because craftsmen and construction companies do not have the capacity. The sharply increased prices for building materials and building land are also slowing down. The prices for the new construction of conventionally manufactured residential buildings in November increased by almost 17 percent compared to the same month last year.
Federal Building Minister Klara Geywitz (SPD) recently admitted that the traffic light coalition will miss its target of 400,000 new apartments per year. Because of higher interest rates on loans and high construction costs, many builders are holding back on projects or canceling them.
Gloomy outlook
In other European countries, too, the outlook for residential construction has clouded over after two very good years. According to estimates by the Euroconstruct research group, the volume of new construction in Europe is likely to fall by two percent this year. Italy has reduced its previously very high renovation funding. "In most European countries, however, the recent energy price shock should lead to more investment in housing stocks," said Dorffmeister.
The strongest positive impetus came from civil engineering, said the expert. Investments in energy supply, the expansion of transport routes and public transport services allowed civil engineering to grow by 2.9 percent this year, by 1.8 percent next year and by 2.2 percent in 2025. The largest increases are expected for Italy, Norway, Slovakia and Poland.
Source: Stern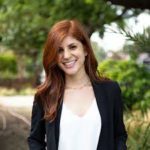 Jane Stock is a technology author, who has written for 24 Hours World. She writes about the latest in technology news and trends, and is always on the lookout for new and innovative ways to improve his audience's experience.