Agriculture is particularly concerned with one question: How can the world's food supply be secured in the face of the current crises?
The war in Ukraine, the climate crisis, but also economic problems in German agriculture characterize the start of the International Green Week this Friday in Berlin. After a two-year Corona break, the most important exhibition in agriculture will take place again this year with an audience.
"The challenges in the food industry have never been greater than in 2022 and 2023," said Christian von Boetticher, Chairman of the Federal Association of the German Food Industry, on Wednesday at the opening conference in Berlin.
Due to production difficulties in the USA, the economic situation was already tense before the Ukraine war. "Then there were the supply chain problems in the food industry and then the Ukraine war," emphasized von Boetticher.
"Especially now, also triggered by the unspeakable war caused by the Russian aggression in Ukraine, the question is: How can we secure our food supply?" said the President of the German Farmers' Union, Joachim Rukwied. "Animal welfare is also an important point that we want to bring forward. Animal owners are ready for it."
Around 1,400 exhibitors are registered for the Green Week, a similar number to the years before the pandemic. Nevertheless, this year the trade fair is organized "more compactly" on less space, emphasized the trade fair manager Dirk Hoffmann.
Source: Stern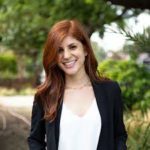 Jane Stock is a technology author, who has written for 24 Hours World. She writes about the latest in technology news and trends, and is always on the lookout for new and innovative ways to improve his audience's experience.