In a brief message, Massa highlighted the work being carried out jointly by the Ministry of Finance with the Treasury to improve the profile of public debt maturities. "Throughout 2022, in the last tranche we did a very strong job of improving the maturity profile of the curve in pesos. In parallel, we saw a drop of 1000 points in country risk. That means a window of opportunity. That is why we have made the decision to carry out a process of repurchasing Argentina's foreign debt for more than US$1,000 million, which begins today."advertisement.
Through the Official Gazette, Economy authorized the Central Bank (BCRA) to carry out the repurchase process "to continue improving the profile of external debt to continue lowering the country risk that improves the possibilities of companies and the state to access the market of capitals. Very focused on short-maturity globals, that is where we have to attack to improve the maturity profile," Massa explained.
At the end of his announcement, he invited the private sector to accompany other measures of the Ministry of Economy that it will continue to take along the same lines.
What are the bonds to be repurchased?
Source: Ambito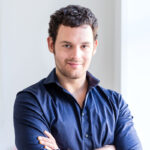 David William is a talented author who has made a name for himself in the world of writing. He is a professional author who writes on a wide range of topics, from general interest to opinion news. David is currently working as a writer at 24 hours worlds where he brings his unique perspective and in-depth research to his articles, making them both informative and engaging.