Said meeting had as its axis "the intention that the union continue collaborating with the objective of combating the inflation that has afflicted our country for decades."
Subsequently, in another meeting in which the "main food and beverage producing companies" participated, the union was asked "collaboration to be able to determine why products do not reach retail distributors at the prices agreed with large companies."
"This call has to do with the unwavering commitment that our Trade Organization has been demonstrating in collaborating with everything that helps to supply the country," he said. moyano.
The former owner of the CGT clarified that the Commerce secretary "is the only one that has the power to control prices" and that truckers it only "provided collaboration at the request of the Government."
After detailing how collaboration was established in the inspection tasks of Fair Prices, moyano He rejected the criticism received in recent days.
"For accompanying the government, opposition politicians and the media denigrate us and they treat of mobsters regardless of the fact that those who attack us never did anything useful for the country, and the only thing they constantly do is exude resentment and hatred against the truckers and against the whole of society," the statement said.
After which he added: "These characters who denigrate us are in campaign mode and want to use the Teamsters Union to demonize labor rights and be able to destroy them, if they become a government".
"Instead of fulfilling their duties and even attending the few legislative sessions, they continue to make complaints with impunity without any foundation and without assuming any responsibility or consequence," he criticized. moyano.
In particular, the trade unionist focused on the authorization of the emergency number 911 by the Buenos Aires government to denounce collaboration in price inspections by Truckers.
Moyano considered that this is a "media circus with the sole purpose of obtaining political revenue" and that "when they really have to fulfill their function by exercising control over contracts and tenders, they do not do it, as has happened for years with the towing service in the City," he added.
Finally, he stated in the statement that "despite all the false denunciations and anti-union media campaigns," Camioneros will continue working so that "inflation can be controlled and workers have enough income to live with the dignity they deserve."
Source: Ambito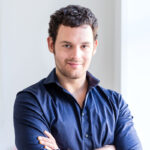 David William is a talented author who has made a name for himself in the world of writing. He is a professional author who writes on a wide range of topics, from general interest to opinion news. David is currently working as a writer at 24 hours worlds where he brings his unique perspective and in-depth research to his articles, making them both informative and engaging.