"Today, the production of lithium-containing batteries, such as those used in the electric car industry, is in full swing and this has increased lithium consumption, taking it to record values…", Waitzer described the current scenario and added : "This component is used since it is the mineral with the greatest capacity to store energy. The trend of more sustainable energy consumption is increasing the demand for other minerals such as cobalt, nickel and copper".
Argentina is the fourth largest producer of the mineral worldwide and has in its possession one of the largest reserves estimated at more than 19 million tons, which are located mainly in northwestern Argentina. Currently there are two projects that are operational in Catamarca and Jujuy and there are another 16 in a state of progress. It should be noted that lithium exports in Argentina accumulated US$620 million between January and November 2022.
In turn, the state oil company YPF signed an agreement to carry out the exploration, production and commercialization of lithium together with a Chinese company. And in Argentina, there is also Alcalis de la Patagonia, the only company producing sodium carbonate in South America.
One way to invest in this mineral is through shares listed on the New York Stock Exchange. "This may be the case of producers such as Ganfeng Lithium Group Co. Ltd. (GNENF) or Lithium Americas (LAC)," the IEB financial advisor explained to this medium.
You can also invest through an ETF called LIT Global X Lithium & Battery Tech. "This ETF seeks to replicate the largest index related to lithium production and invests at least 80% of its assets in companies related to the sector," Waitzel added. .
According to a Global X report, the LIT ETF invests in companies across the lithium cycle, including mining, refining, and battery production. While there are no financial instruments that track the direct price of lithium, this ETF gains exposure to the asset class through companies active in the industry in this sector.
Another way to invest in companies linked to lithium, but at a regional level, is the SQM company, a global mining company in northern Chile. The history of SQM and lithium begins in 1996 when the company began to produce potassium nitrate, made from sodium nitrate and potassium chloride.
Sodium nitrate was obtained in large quantities from the caliche that abounds in the Atacama Desert. However, potassium chloride was purchased from Canada. "The urgent need to have their own source of potassium chloride supply led SQM's top executives to begin exploring the local market. The solution was in the Salar de Atacama", the company explained on its website.
Finally, in the local market there are only two companies related to the mineral, albeit indirectly, such as the electric car producer Tesla (TSLA), which can be accessed through its Cedear, or the Argentine oil company YPF.
Source: Ambito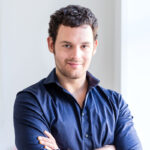 David William is a talented author who has made a name for himself in the world of writing. He is a professional author who writes on a wide range of topics, from general interest to opinion news. David is currently working as a writer at 24 hours worlds where he brings his unique perspective and in-depth research to his articles, making them both informative and engaging.