The European Central Bank wants to bring the inflation rate back to the medium-term target of two percent. But she's a long way from that at the moment.
European Central Bank (ECB) President Christine Lagarde has described euro-zone inflation as still "way too high" despite the recent fall and a string of rate hikes. At the World Economic Forum in Davos on Thursday, Lagarde made it clear that the central bank must remain "on course" in the fight against inflation.
Most recently, at the interest rate meeting in December, the ECB President spoke out in favor of further interest rate hikes of 0.50 percentage points each in order to get inflation under control and bring the inflation rate back up to the ECB's medium-term target of two percent. At the meeting in Davos, the Dutch central bank president and ECB council member Klaas Knot confirmed this assessment.
The day before, French Council member François Villeroy de Galhau had spoken out in favor of further significant interest rate hikes. Previously, speculation about a possible interest rate hike of just 0.25 points in March had caused price movements on the markets. The March meeting is the next but one interest rate meeting of the ECB. The next meeting will take place in February.
Inflation in the euro zone has weakened somewhat recently. At an annual rate of 9.2 percent in December, inflation is just below the record high of over 10 percent reached in October.
Source: Stern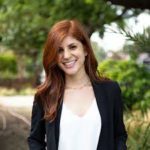 Jane Stock is a technology author, who has written for 24 Hours World. She writes about the latest in technology news and trends, and is always on the lookout for new and innovative ways to improve his audience's experience.