The growing volume of bilateral trade translated into a greater relative participation of China in the commercial pattern of Argentina. In 2021, China represented 8% of Argentina's total foreign sales to the world and 21.4% of its imports.
"The relative stagnation of exports to China since 2011, together with the increase in imports from the Asian country, consolidated a deficit structural position for Argentina, which reached its maximum in 2017 with a negative balance of USD -7.7 thousand million", affirms the report of the Fundar research center, prepared by Florencia Rubiolo and Santiago Bustelo.
According to the document, in Latin America, other countries endowed with natural resources, with important exports from the primary sector or from the agro-industrial complex, such as Brazil, Chile and Peru, maintain significant surpluses with the People's Republic of China. In 2020, Brazil had a surplus of USD 31 billion, Chile of USD 12 billion, and Peru of USD 655 million. The values ​​exported by these countries to China far exceed the USD 5.4 billion represented by Argentine exports to the same country: Brazil (USD 84 billion), Chile (USD 28.7 billion) and Peru (USD 14.1 billion). ) The main exports from these countries to China are mainly made up of iron ore, copper, soybeans, oil and cellulose, although other products with less weight, although significant in the trade balance, such as animal protein, fruit and wine should also be highlighted.
"Given Argentina's endowment of resources and considering the export dynamics of neighboring countries, with the appropriate incentive policies it is possible to glimpse a more balanced position in the trade balance with China in the medium term," says Fundar.
Argentina needs to reformulate its relationship with China
According to recent estimates, Latin America should invest around 5% of its GDP in infrastructure, while actual spending has been well below 3% of GDP in the last two decades. Increased investment in infrastructure is of the utmost importance for the regional development and integration process, and international financing is a fundamental tool for resolving the infrastructure gap, which hinders the structural transformation of developing economies.
The projects financed by China, although they contribute to the improvement of the national infrastructure, do not directly imply the generation of foreign exchange or exportable balances. A considerable part of the financing received is destined to the import of capital goods and the payment of services for construction companies in China, so the loans contracted are not necessarily spent or used locally.
"If concrete measures are not taken to increase the participation of national companies and local content in infrastructure projects, the current financing strategy will tend to deepen the trade deficit with China," Rubiolo and Bustelo express in their report.
What to expect for 2023
The wave of expansion of China's financing internationally has already reached its peak in Latin America. Indicators suggest that in the coming years disbursements will be lower and the conditions and terms of loans by banks will be stricter due to repayment difficulties.
"It is necessary to balance the financing agenda with a more diversified vision of the bilateral relationship, which also places emphasis on attracting direct investment by Chinese companies for profitable productive projects based on market mechanisms and with a complementary export outlet. to the growing demand from China and East Asia," said Bustelo.
The transition of the Chinese economy to one of greater social and environmental sustainability offers opportunities linked to the increase in consumption by the population and the decarbonization of transport and electricity generation. Argentina must have a strategy to attract investment in productive projects that allow it to consolidate itself as a safe and stable supplier in those segments with greater complementarity and potential to meet the growing demand from China and Asia.
"It is important to define what Argentina wants to do with China, and design a general plan accordingly, establishing strategic sectors with a medium and long-term horizon, in such a way that this allows adjusting the agenda of bilateral negotiations prioritizing key sectors of national interest" , poses Bustelo
Among the sectors with the greatest capacity to strengthen the relationship of economic complementarity are the energy sector, food, pulp production, and copper and lithium mining.
"Argentina's external insertion in an international order going through multiple tensions must maintain the greatest possible balance, calibrating the degree of ties with each of the major partners. This delicate calculation plays a central role in the relationship with China," concludes Rubiolo.
Source: Ambito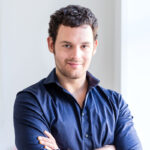 David William is a talented author who has made a name for himself in the world of writing. He is a professional author who writes on a wide range of topics, from general interest to opinion news. David is currently working as a writer at 24 hours worlds where he brings his unique perspective and in-depth research to his articles, making them both informative and engaging.