After the controversy over the inclusion of "Truck Drivers" and social organizations, the sanctions for wholesale and retail businesses that fail to comply with any of the parameters of the program were updated.
Resolution 12/2023 of the Ministry of Economy was published this Friday in the Official Gazette.
The current legislation calibrates the sanctions to an equivalent between 0.5 and 2,100 Total Basic Baskets (CBT) that is measured by the National Institute of Statistics and Censuses (INDEC) for a Household 3 -made up of a married couple and three minor children- whose last value was of $160,412.63.
Thus, the maximum fine to be applied is approximately $47 million in the case of a wholesaler who sells above the prices established by the agreement.
The sanctions have scales and are divided by "express" businesses, supermarkets, hypermarkets, wholesalers, and also includes sales via the web.
The "Fair Prices" program offers some 2,000 products with fixed prices and another 30,000 that have a monthly adjustment limit, deployed in stores throughout the country seeking to achieve capillarity on arrival.
In addition to food and drinks, in recent weeks it has been extended to shoes and clothing.
From the Secretariat they will try to extend the list of participating sectors.
In this way, the Economy seeks to establish price parameters to converge to an inflation rate of less than 4% in April of this year.
Source: Ambito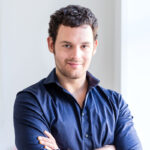 David William is a talented author who has made a name for himself in the world of writing. He is a professional author who writes on a wide range of topics, from general interest to opinion news. David is currently working as a writer at 24 hours worlds where he brings his unique perspective and in-depth research to his articles, making them both informative and engaging.