Consumer prices are currently rising sharply in Germany. Anyone who has an indexation in the rental agreement will also notice this when renting. According to the tenants' association, things cannot go on like this.
According to the German Tenants' Association (DMB), an increasing number of new leases are linked to inflation. In larger metropolises, so-called index rents were agreed in an average of 30 percent of new contracts last year, the tenants' association reported on Friday in Berlin. In making this estimate, the DMB relies on advice from the tenants' associations in Berlin, Hamburg, Hanover, Cologne, Frankfurt and Düsseldorf, which together carried out around 232,000 consultations a year.
"Tenants are increasingly coming to our advice centers with questions about index rents, and the proportion of advice on this has more than doubled within a year," said Tenants' Association President Lukas Siebenkotten. In terms of social and housing policy, it is not responsible that recently every third newly concluded rental contract was linked to inflation. Federal Minister of Justice Marco Buschmann (FDP) must ban index rents, he demanded.
For Berlin, the tenants' association assumes that up to 70 percent of the new rental contracts provide for indexation, i.e. significantly more than the average for the relevant cities.
Tenants' association complains about trend towards index rents
"Many landlords are making full use of the options for inflation adjustments in existing rental contracts and have increased their tenants' rent by up to 15 percent in the crisis year 2022 alone," said Siebenkotten, according to the announcement. "The enormously increased costs for heating and electricity are added to this. With high inflation and rising energy prices, index rents have become an unacceptable cost trap and must also be limited more in the portfolio."
According to the DMB, the trend towards index rents has increased significantly. In 2021, around 10 to 15 percent of the consulting cases were about index rents, in 2020 this proportion was marginal.
Inflation, which is relevant for index rents, reached its highest level since the founding of the Federal Republic last year. Consumer prices rose by 7.9 percent on average over the year.
Minister of Justice Buschmann rejected demands from the SPD for a reform of index rents in December. In recent years, tenants with such contracts have been in a better position than tenants with other contracts, he told the "Rheinische Post". Because the cost of living has risen more slowly in the past than the comparative rents, on which rent increases are usually based.
Source: Stern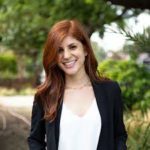 Jane Stock is a technology author, who has written for 24 Hours World. She writes about the latest in technology news and trends, and is always on the lookout for new and innovative ways to improve his audience's experience.