The last few years have been a cause for concern for car manufacturers: First came Corona, then a chip shortage, then high energy prices. Mercedes has freed itself from the misery with a clever strategy and is now rewarding its own employees with record bonuses.
The order books at car manufacturers have seldom been as full as they have been in recent months. One problem: the manufacturers could hardly meet the demand, above all a chip shortage blocked the manufacturers.
In this environment, Mercedes-Benz pursued a daring but currently successful strategy: The brand concentrated fully on its luxury segment, smaller models were and are being discontinued. The motto: If we install one of the rare chips in a car, it should really be worthwhile – and in the premium segment, the margins for car manufacturers are significantly higher than in the entry-level classes.
At least in the short term, the principle of the brand helped: Although Mercedes sold two million vehicles last year, around one percent fewer new cars than in the previous year, sales shot up in the last quarter compared to the previous year by 20 percent. Net profits grew even more, nearly 60 percent year over year.
Mercedes-Benz: Up to 7300 euros bonus for the employees

The employees at the Swabian car manufacturer can now also look forward to this: There is now a performance bonus of up to 7300 euros for the employees, as the company announced on Friday in Stuttgart. Employees at Mercedes have never received more: So far, there was a cap for the premiums of 6465 euros. This cap is now to be replaced by a basic orientation towards the goals that have been achieved.
"With the highest profit sharing in the company's history, we would like to thank you for your outstanding commitment and personal commitment," said Sabine Kohleisen, Head of Human Resources. A lot was demanded of the workforce under difficult conditions, said the chairman of the general works council, Ergun Lümali. With the bonus, the employees would "participate appropriately in the success of the company".
It is unclear whether the principle of expensive cars can be maintained in the long term: after all, premium customers must first be introduced to the brand. Anyone who has never sat in an A-Class may later choose a BMW 7 Series or an Audi A8 rather than an S-Class. This risk remains with Mercedes-Benz.
Source: Stern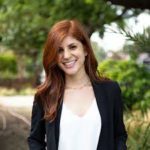 Jane Stock is a technology author, who has written for 24 Hours World. She writes about the latest in technology news and trends, and is always on the lookout for new and innovative ways to improve his audience's experience.