Would you like to order a whole package in one go or would you rather put together the package yourself? Many vacationers and business travelers now prefer the latter. The Tui Group wants to catch up with such offers.
Tui has launched a portal for customers in Sweden to book hotels and other accommodation directly – the sale of such individual offers is to be extended to other countries. This is part of the strategy of supplementing classic all-inclusive travel packages with flexible, individually combinable components. CEO Sebastian Ebel and Tui Northern Europe manager Jessica Enbacka presented the plans on Friday in Stockholm.
With the "accommodation only" concept, the group wants to get a larger share of the growing market for solo bookings. The first thing to do is to arrange pure accommodation. So far, providers such as Booking.com and Expedia or comparison portals such as Trivago have been particularly strong. Scandinavia is the start for Tui. Sweden's first own digital hotel portal has been running since mid-December. "In February we will roll this out in Norway, Denmark and Finland," announced Enbacka. Ebel said other markets would be added over the course of the year.
At the beginning, more than 15,000 hotels and a good 50 different travel areas were included, it said. "We are continually adding more." Depending on demand, the prices should be calculated flexibly and not fixed in advance. Sights or suggestions for excursions are also displayed before booking.
In search of more efficiency
As a rule, tour operators buy components of package deals in large quantities, which also gives them a certain degree of price stability. Ebel explained that elements put together by the consumer themselves still have considerable potential in the industry – even for traditional package providers. "For example, many customers are only looking for accommodation when they are visiting friends or relatives or when they are on a business trip. It is absolutely essential to sell such components as well." The response from the first few weeks in Sweden was positively surprising.
The aim is to make further individual offers in addition to hotels or guesthouses, for example for events and other activities. "The customer looks where he can dive, cycle or go to museums and concerts." The involvement of car rental companies is also conceivable.
According to the Tui boss, the market for the "dynamic packaging" of separate tourist services is roughly the size of the package tour market. The company therefore wants to better market existing hotel and flight capacities without incurring significant additional expenses. It's about "profitable growth in the same cost structure". According to Tui, this gives customers a larger selection and more combination options.
The Hanoverians had recently recovered somewhat from the consequences of Corona, but are still looking for ways to be more efficient. "We went through a very difficult, challenging time," said Ebel. The good trend continued from October to December.
Source: Stern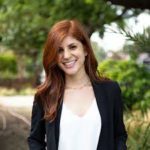 Jane Stock is a technology author, who has written for 24 Hours World. She writes about the latest in technology news and trends, and is always on the lookout for new and innovative ways to improve his audience's experience.