The Stuttgart car manufacturer wants to pay its employees a bonus that is at most 1,300 euros higher than in the previous year. In this way, they should participate in the success of the company.
Around 93,000 Mercedes-Benz employees in Germany can look forward to a record share of profits. The carmaker pays the employees a bonus of up to 7300 euros, the company announced on Friday in Stuttgart. In the previous year the premium was 6000 euros. The money is to be transferred with the April fee.
"With the highest profit sharing in the company's history, we would like to thank you for your outstanding commitment and personal commitment," said Sabine Kohleisen, Head of Human Resources. A lot was demanded of the workforce under difficult conditions, said the chairman of the general works council, Ergun Lümali. With the bonus, the employees would "participate appropriately in the success of the company".
Both sides had also agreed on a new calculation from the current financial year. The calculation logic will be standardized with the existing system for executives, it said. In this way, the participation of all groups of employees will be geared even more towards the achievement of the company's goals. A spokeswoman said that the previous premium cap of EUR 6,465 was no longer valid.
Mercedes intends to present figures for the 2022 financial year in mid-February. Despite the uncertain economic situation, the carmaker was able to continue to rely on high sales prices in the past year and again raised its outlook for the full year in October.
Source: Stern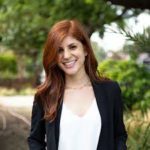 Jane Stock is a technology author, who has written for 24 Hours World. She writes about the latest in technology news and trends, and is always on the lookout for new and innovative ways to improve his audience's experience.