Inflation appears to have peaked, says ECB President Christine Lagarde in Davos. She wants to quickly reduce inflation to two percent.
The President of the European Central Bank (ECB), Christine Lagarde, wants to resolutely continue the fight against high inflation. "Staying the course is my monetary policy mantra," Lagarde said on Friday during a roundtable discussion at the World Economic Forum in Davos, Switzerland.
This also applies regardless of the fact that inflation seems to have peaked, said Lagarde. "We will do what is necessary." The lifting of the strict corona measures in China poses an additional risk of inflation.
Lagarde had already spoken on Thursday that inflation was "much too high". The ECB is determined to quickly reduce inflation to 2 percent. When asked why the course of the central bank might be underestimated on the financial markets, she said: "I would suggest that they reconsider their position."
In December, the ECB raised the key interest rate by 0.50 percentage points and at the same time held out the prospect of further increases of this magnitude. However, this was cast into doubt by a report by the Bloomberg news agency on Wednesday. According to the report, there are discussions as to whether the pace of interest rate hikes will be slowed down at the next but one meeting in March. Since then, however, other central bank representatives have spoken out alongside Lagarde in favor of continuing a resolute course.
Source: Stern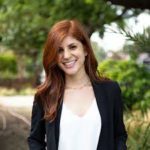 Jane Stock is a technology author, who has written for 24 Hours World. She writes about the latest in technology news and trends, and is always on the lookout for new and innovative ways to improve his audience's experience.