Data thieves struck more frequently at ATMs in Germany in 2022. Nevertheless, the "skimming" damage decreased. Criminals are less and less able to turn the spied information into money.
Data theft from ATMs in Germany increased at a low level last year. But because criminals were only able to use spied card data and secret numbers (PIN) for fraudulent transactions in comparatively few cases, the damage resulting from such "skimming" cases fell by 78 percent to a record low of 125,000 euros within a year.
In 2022 as a whole, the Frankfurt institution Euro Kartensysteme counted 233 manipulations at ATMs in Germany. A year earlier it was 136. Individual machines can appear multiple times in the statistics. In order to spy out sensitive data from bank customers, perpetrators manipulate the card reader or the keypad of an ATM, for example.
Almost half of the "skimming" cases last year were counted in Hamburg: 104 manipulated machines. Lower Saxony (48), Baden-Württemberg (26) and Bavaria (17) follow at some distance. Experts explain that the numbers vary greatly from region to region year-on-year by the fact that different groups of offenders specialize in certain areas.
Criminals were able to monetize data they stole from ATMs in Germany last year in 113 cases. To do this, however, they had to go abroad. Basically, duplicate cards only work in countries that still use magnetic strips that are relatively easy to copy. The so-called EMC technology has largely become established worldwide. The authenticity of payment cards is checked each time they are used with the help of a built-in mini-computer.
Damage 2022
In the past year, duplicate cards based on data spied out in Germany were used primarily in Brazil (49 percent), the USA (39 percent) and the Caribbean island state of St. Lucia (11 percent), according to Euro Kartensysteme.
Germany's banks and savings banks can recover almost the entire amount of damage, because international agreements mean that the countries with the lowest security standards have to pay for damage from fraudulent transactions with stolen card data. Anyone who has become a victim of "skimming" in this country usually does not have to fear any financial disadvantage: If the customers concerned have handled their payment card and PIN carefully, financial institutions will compensate for such damage.
But because some consumers keep their card and PIN together in their wallet despite all the warnings, the damage caused by theft and loss of payment cards has been increasing for years. In 2022 as a whole, Euro card systems registered 22,676 (previous year: 13,968) cases and losses of around 28.9 (around 18.2) million euros in this area.
Source: Stern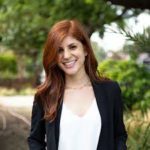 Jane Stock is a technology author, who has written for 24 Hours World. She writes about the latest in technology news and trends, and is always on the lookout for new and innovative ways to improve his audience's experience.