With Wefox, Julian Teicke has built a billion-dollar start-up that should turn the old insurance industry upside down. But the growth is based on well-known methods.
Collaboration: Hannah Schwär
In his dreams, he had imagined the job in a start-up to be exactly like this: the CEO drove around the office on his hoverboard between the desks while he negotiated new money with investors. Everyone knew everyone. The working days were long but didn't feel long – and the bar was always well stocked. This is how Daniel Heller* remembers his beginnings at the insurance start-up Wefox.
Access to all STERN PLUS content and articles from the print magazine
Ad-free & can be canceled at any time
Already registered?
Sign up here
Source: Stern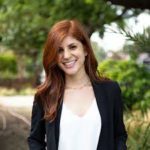 Jane Stock is a technology author, who has written for 24 Hours World. She writes about the latest in technology news and trends, and is always on the lookout for new and innovative ways to improve his audience's experience.