Brazilian President Luiz Inácio Lula da Silva, He will make an official visit to Montevideo next Wednesday, where he will be received by the Uruguayan president, Luis Lacalle Pou. Before that, he will travel to Argentina, where on Monday he will meet with President Alberto Fernández and on Tuesday he will attend the Summit of the Community of Latin American and Caribbean States (Celac).
Vieira defended that "There is a Common External Tariff (TEC)" of Mercosur and that "if it is negotiated outside, the tariff is destroyed", in reference to a possible flexibility of the group made up of Argentina, Brazil, Paraguay and Uruguay.
The Government of Lacalle Pou defends a reduction in the bloc's import rates, within the framework of its intention to negotiate a free trade agreement with China, which has generated some disagreements in Mercosur.
The Brazilian foreign minister stressed, however, that this possible flexibility must be "examined" because "Mercosur is not the same as when it was created."
"We have to see the needs of each one and the asymmetries that exist. See what can be done in terms of some kind of concession," he added.
Asked if a trade agreement between Uruguay and China would destroy Mercosur, Vieira told Folha de Sao Paulo: "There is a Common External Tariff, if they (Uruguay) negotiate something else, yes."
For the minister, "it is a question of the legal framework of Mercosur", since "If different rates are negotiated, if these were lower, the things that enter that country cheaper -because they pay less- will circulate in the others because there is free circulation (of goods)".
"There is a tariff policy coordination, we all adopt the same system to be able to trade, export and import also under the same conditions, if it does not unbalance," he explained.
According to some interpretations, not shared by Uruguay, the Mercosur rules prevent its members from negotiating trade agreements alone and force all negotiations to be discussed and carried out by the bloc as a whole.
Source: Ambito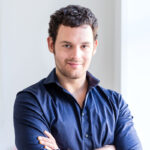 David William is a talented author who has made a name for himself in the world of writing. He is a professional author who writes on a wide range of topics, from general interest to opinion news. David is currently working as a writer at 24 hours worlds where he brings his unique perspective and in-depth research to his articles, making them both informative and engaging.