The union has announced a strike at the capital's airport for Wednesday after collective bargaining for employees has so far been unsuccessful. This will not remain without consequences for travelers.
The Verdi union has announced a full-day warning strike at the capital's BER airport for Wednesday. The ground handling services, the airport company and aviation security are affected. The warning strike will take place all day long at the beginning of the early shift and will end late in the evening, Verdi announced on Monday.
The reason for this is that collective bargaining talks have so far been unsuccessful. "Passengers must expect severe delays and flight cancellations," the union said.
Due to a warning strike, no passenger flights are expected to take off from the capital's Berlin-Brandenburg Airport (BER) on Wednesday. "In this situation, the airport company must assume that no regular passenger flights can take place at BER on that day and has therefore also informed all partners at the airport about the announced warning strike," the airport company announced on Monday.
Verdi demands 500 euros more per month for the employees of the ground handling services and the airport company with a term of the collective agreement of twelve months. According to Verdi, employers are primarily demanding longer contract periods from both ground handling services and the airport company.
Source: Stern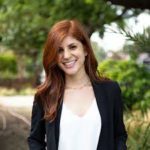 Jane Stock is a technology author, who has written for 24 Hours World. She writes about the latest in technology news and trends, and is always on the lookout for new and innovative ways to improve his audience's experience.