Around 14,000 people still work for Ford in Cologne. However, if management has its way, there will soon be 3,200 fewer. "The situation is shocking for the employees," said IG Metall.
According to the works council, the car manufacturer Ford wants to cut jobs on a large scale at its Cologne location. If the management enforces its previous plan, up to 3,200 jobs could be lost, says the deputy works council chief of the Ford works, Katharina von Hebe, in Cologne of the dpa. At the beginning of the year, Ford still had 14,000 employees in the cathedral city. "The situation is devastating for the workers." In two meetings on Monday, the works council reported to the employees about the plans and referred to the internal guidelines of the management for Ford in Europe. The top management has not yet commented publicly on the matter.
Ford is in a state of upheaval, the US car company, which has long focused on combustion engines, only got on the electric course relatively late. The company will continue to rely on the Cologne site, which is being converted at a cost of billions in investments for the production of new electric models. According to IG Metall, the management justifies the current personnel plans with centralization in the USA, among other things. Ford has already undergone restructuring; three years ago the company still had almost 18,000 employees in Cologne.
Source: Stern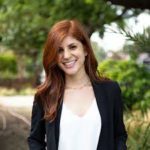 Jane Stock is a technology author, who has written for 24 Hours World. She writes about the latest in technology news and trends, and is always on the lookout for new and innovative ways to improve his audience's experience.