Integration with Brazil
In a note published by Alberto Fernández and Lula da Silva in Perfil, they informed what this alliance will be like in nuclear matters: "We will consolidate our position as providers of nuclear technology for peaceful purposes, strengthening the Brazilian-Argentine agency for accounting and control of nuclear materials, and giving continuity to ambitious projects, such as the multipurpose reactor". As Scope was able to find out, there will be "nuclear cooperation"in matters of transparency and security, ensuring that there are no deviations from nuclear programs, but also, there will be an alliance in technological projects, since both countries are producers of nuclear reactors.
In dialogue with Ámbito, Serquis, who is a doctor in physics and main researcher at Conicet, indicated that the association between Argentina and Brazil in nuclear matters seeks to strengthen agreements for peaceful uses through nuclear diplomacy. "Between 2022 and 2023 Argentina was chosen to lead the Nuclear Suppliers Group and the following period is assigned to Brazil. It is very important to lead these economic groups, because they are forums where key issues of nuclear non-proliferation are discussed, through strict controls on what materials can be traded internationally, and used for the development of nuclear technology".
Reactors for export
On the other hand, Argentina has an ambitious nuclear agenda. By next year, the installation of the components of the Carem nuclear reactor could be completed, a "mini nuclear power plant" that only a handful of countries do. The civil works, which is carried out in Lima, Buenos Aires province, has an advance of 75%while the project as a whole is at 63%, and could be launched in 2027, despite the original date being 2024.
"This year we have to start 120 contracts with 120 new companies for components, and the Ministry of Energy authorized us to incorporate 200 people for the project, for engineering, logistics and thermo-hydraulics," Serquis anticipated.
for now, The State has invested in the Carem about US$600 million, and the total investment when finished will be close to US$1000 million. "The NuScale project in the United States will have an investment of US$1.4 billion, although ours is a smaller prototype, we are not doing badly in terms of efficiency," said the head of the CNEA.
The question that everyone asks him, and that still has no answer, is why how many millions can this technological development be exported, in a country that celebrates when a ton of soybeans reaches $600. "The initial data is still very preliminary because it depends on too many variables. For its sale it will also be interesting to have a partnership with Brazil"Serquis said. In his travels through different international forums, he received inquiries from countries such as Bolivia, the United Arab Emirates, Ecuador and even Morocco. He is expected to be a world market for only 300 SMR reactors (which are the initials in English that refer to small modular reactors). They could generate electricity in isolated cities, or be used in water desalination projects.
nuclear power plants
Currently, in the Argentine energy matrix, nuclear power has a 7% share. "We will try to reach 2040-2050 by doubling the capacity, by around 15%"Serquis said. "For this reason, it will not be enough to just add one more plant to the three that exist, but rather two could be needed," he added. In addition, the researcher indicated that nuclear energy was one of the "beneficiaries" of the consequences of the energy crisis resulting from the war, and was even declared clean energy at the last United Nations summit on climate change. "If we want industrial and technological growth we cannot leave it aside", opined.
In this sense, Ámbito consulted What was the construction of the fourth nuclear power plant that China was going to finance?given that the commercial contract was signed exactly one year with the state Nucleoeléctrica Argentina. "It is waiting for the definition of various clauses," reported Serquis. Among the most outstanding negotiations is financing, so that China finance 100% and not 85%in what could be an outlay of more than US$8 billion. In addition, the contract for the transfer of technology and intellectual property is being discussed. "We are working intensively," he added. Deadlines should end for October 2023.
Source: Ambito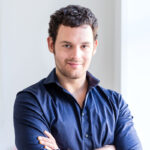 David William is a talented author who has made a name for himself in the world of writing. He is a professional author who writes on a wide range of topics, from general interest to opinion news. David is currently working as a writer at 24 hours worlds where he brings his unique perspective and in-depth research to his articles, making them both informative and engaging.