Flicking coolly with a cheap Rolex on your wrist: counterfeit watches bring tourists who think they are harmless souvenirs. But behind it is organized crime worth billions.
There's a tremendous crunch when a gigantic roller flattens thousands of watches: glass shatters, cases burst. The Swiss Watch Industry Association FH organizes such destruction actions. There were 15,000 pieces two years ago. The goods? Counterfeit branded items such as Rolex, Breitling or Patek Philippe. The fight is against criminal gangs who make billions with it. Swiss watches are often copied because they are in demand worldwide.
The association presents export figures for the past year. In 2021, the industry managed record exports of a good 22 billion francs (today about the same as euros). There were once estimates that twice as much is counterfeited as exported, but no one knows the real number.
With growing online trade, illegal business is also increasing, says Yves Bugmann, head of the FH legal department. This got a boost during the pandemic, when even more people discovered online trading. The association's detectives discovered around a million dubious offers every year, which would then be removed from the network by the platform operators.
Association wants to sensitize consumers
A classic among tourists is the Rolex for 20 or 30 dollars from the street market or beach in Asia. Buying something like this is not a trivial offense, as many thought, says Eveline Capol, head of the Swiss association Stop Piracy. "You support organized crime." The association wants to sensitize consumers. Many would think twice when they learned that counterfeit goods were being manufactured under the worst possible conditions. Child labor cannot be ruled out.
The industrialized nations organization OECD has calculated that Swiss watch and jewelry manufacturers will lose billions in 2021 due to counterfeiting. Already in 2018 they lost 1.7 billion euros. The EU estimates that counterfeit products – including clothing, tools and medicines – make up almost seven percent of its imports. "They are a significant source of income for criminal organizations," she reported in 2021.
According to Bugmann, hundreds of lawyers and investigators work for the watch association worldwide, including at the football World Cup in Qatar. "We were able to clean the markets." Before the start of the World Cup, detectives found counterfeit goods in shops. The police then followed with raids. "Together with our partners, we confiscate two to three million watches and accompanying material such as boxes or guarantee certificates every year," says Bugmann.
It's a gigantic number, but the specialist journalist Thomas Gronenthal, who has been dealing with the illegal market for years and says he has visited counterfeiting factories in China, laughs about it. "It's the tip of the iceberg," he says. "For every manufacturer or retailer that is put out of business, three new ones appear on the horizon." According to his observation, a lot of counterfeit goods are sold in closed groups on social media. "Some people enjoy things that smell like crime. It's a bit like tax evasion."
"Super Clones" and "Frankenwatch"
Such groups are not about the beach Rolex, but often about "super clones": high-quality counterfeits that sometimes cost a few thousand euros. That's still a fraction of the price of many real watches. Some participants even own originals. "They don't need to show off with a fake," says Gronenthal. They ordered about to wear the fake Rolex on vacation. The real piece is in the safe. In addition to the super clones, there is also the "Frankenwatch" – based on the Frankenstein monster that was created from corpse parts: Watches that consist partly of real and partly of imitation parts.
The watch association is training police and customs authorities in many countries so that they can recognize more counterfeits and take them out of circulation. At Swiss customs, the numbers are increasing significantly: in 2020, a good 50 percent more consignments were intercepted than in the previous year. In 2021 it was again 35 percent more. In absolute numbers, it was comparatively little in 2021: 5959 shipments – given the hundreds of thousands of packages that Swiss Post alone processes every day.
Customs are overwhelmed everywhere, says Gronenthal. He himself trains pawnshops or jewelers who sell used goods so that they can recognize fakes. He himself uses plagiarism for demonstration purposes. "I've ordered at least 300 pieces in the last few years – not once has a shipment been confiscated." The goods are often brought from China to Europe via countries that are known for lax customs controls, such as Spain.
According to Bugmann, hotspots for handling counterfeit watches are the United Arab Emirates, Turkey and countries in Asia. "Even everywhere where there is tourism." According to the OECD, manufacturers are mainly located in China (a good 53 percent) and Hong Kong (24 percent). Singapore and Turkey follow a long way behind.
Source: Stern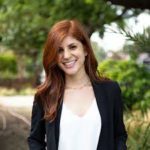 Jane Stock is a technology author, who has written for 24 Hours World. She writes about the latest in technology news and trends, and is always on the lookout for new and innovative ways to improve his audience's experience.