Germany is known as the country of beer drinkers. In 2019, 85.2 million hectoliters of the brew were sold. Then Corona came. In the meantime, sales have increased again – but beer is becoming more expensive.
The German Brewers' Association has prepared consumers for further increases in beer prices. The reason is the persistently high cost pressure for the breweries, explained general manager Holger Eichele on Tuesday in Berlin. In addition to the energy supply, the companies were burdened by the sharp rise in costs for raw materials and preliminary products as well as for personnel and logistics.
Numerous companies have already announced price increases. Overall, after three years of continuous crisis, the industry is much more resilient than before.
According to Eichele, beer sales are showing a slight recovery. With 81.2 million hectoliters of beer, the volume in the first eleven months of 2022 increased by 3.2 percent compared to the same period last year. In the last year before Corona, 2019, the comparative value was still 85.2 million hectoliters. The beer sales figures for the whole of 2022 will be published by the Federal Statistical Office at the beginning of February.
Source: Stern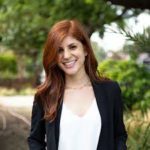 Jane Stock is a technology author, who has written for 24 Hours World. She writes about the latest in technology news and trends, and is always on the lookout for new and innovative ways to improve his audience's experience.