The survey collects information at the individual level on the expectation that each one has of the general increase in prices in the next 12 months (expected annual inflation). This month's fieldwork was conducted between January 2 and 12, 2023.
The average expected inflation perceived by households decreases for sectors with higher income levels, while it registers an increase in the segment of households with lower income levels.
During the month of January, inflation expectations for higher-income households decreased by 1.6%, while an increase of 3.6% was reported in inflation expectations for lower-income households.
If at the same time we break it down by region, it can be observed that the average inflation expectations perceived by households with a higher educational level are 75.4% for Capital, 68.9% for GBA and 74.2% for Interior, while for individuals with a lower educational level the averages are 76.6%, 66.5% and 66% respectively.
perceived inflation
Every January an additional question is added, where respondents are asked to report the inflation they received in the previous year, in this case 2022. This concept is called perceived inflation. Unlike the expectation of inflation, which is what they expect in the future, this concept captures what the respondent feels they suffered from inflation in the recent past.
Taking into account the regional distribution of those surveyed, the perceived inflation was higher in the Federal Capital, 99.3%, than in GBA (94.6%) and the lowest value was found in the interior of the country (92.8% ) which was even below the national average. The average levels of inflation perceived for 2022 were between 35 and 40 percentage points higher than those perceived for 2021.
Grouping the responses according to the income of the respondent (approximate by the educational level reached), the perceived inflation for 2022 was 91.2% for the lower income sectors and 96.3% for the higher income sectors.
Source: Ambito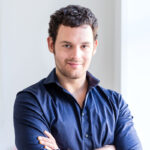 David William is a talented author who has made a name for himself in the world of writing. He is a professional author who writes on a wide range of topics, from general interest to opinion news. David is currently working as a writer at 24 hours worlds where he brings his unique perspective and in-depth research to his articles, making them both informative and engaging.