In traffic between France and England, many seats on trains have remained empty for some time during rush hours. That's for a reason.
After Brexit, the train company Eurostar is leaving a third of its train seats free at peak times, as the border controls that are now necessary would otherwise cause long queues. Too few border officials have meanwhile led to 30 percent longer waiting times for passengers at London's St Pancras station, said the new Eurostar boss Gwendoline Cazenave at a press conference, according to the British news agency PA.
"Due to this bottleneck at train stations, we cannot offer enough seats." After the pandemic, demand recovered quickly, but the system couldn't keep up.
The first morning trains from London and Paris carry a maximum of 550 passengers through the Channel Tunnel, although the trains are designed to carry nearly 900 passengers, the company said the demand is there. One cannot strive for growth if the border cannot be crossed without major hurdles. "We need more police personnel. And we need to automate more," said Cazenave.
Since Brexit, passengers boarding trains between London and Paris and London and Brussels have crossed an external EU border, so passport checks are necessary before boarding. Especially in the morning hours, when many trains depart at frequent intervals, this causes passenger traffic jams at the stations. The Eurostar is a subsidiary of the French state railway SNCF. The Corona crisis had brought Eurostar a slump in passengers, after which SNCF merged its subsidiaries Eurostar and Thalys.
Source: Stern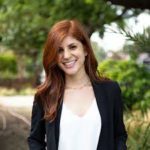 Jane Stock is a technology author, who has written for 24 Hours World. She writes about the latest in technology news and trends, and is always on the lookout for new and innovative ways to improve his audience's experience.