Sergio Massa anticipated in an interview with the Financial Times that "in the next few days" shipments will begin to the trans-Andean country, while in September it will be to the main Mercosur partner. For all this, it is essential that investments in Vaca Muerta multiply, and that the gas pipeline be ready by the end of June.
After years of delays, the minister said that "investment was finally kicking in at the Vaca Muerta deposit in Patagonia," which in his view "opens the way for Argentina to be self-sufficient in gas and start exporting."
The most important project for the sale of Vaca Muerta fluid is the construction of a liquefaction plant, which will allow the product to be "packaged" to be shipped by ship. After the war that Russia declared on Ukraine, it is clear that the main market is going to be Europe. In order to transport the gas there, it is necessary to turn it into a liquid and transport it in the form of LNG.
The plant that does this work requires an investment of between US$4,000 and US$6,000 million, and takes a few years to build.
Argentina does not have much more time to take advantage of this resource. Gas is considered a transition energy towards renewable sources that do not affect the environment, that replace fossil fuels. In a few decades, the transition to a decarbonized economy will be complete and hydrocarbons will begin to become obsolete.
LNG plant
Market leaders consulted by Ámbito commented that several companies are working on different liquefaction plant projects. Among them, in September last year YPF and the Petronas company signed a memorandum of understanding to promote a project.
The first initiatives, dating from a couple of years before the war and the pandemic, spoke of an investment of between US$4,000 and US$5,000 million with a location in Bahía Blanca.
The initiative requires complementary infrastructure investments, such as a gas pipeline that transports gas from Neuquén to a sea port.
Another of the projects is from the Techint group, in Río Negro, which has the support of Governor Arabela Carreras for installation in the Port of San Antonio Este (Puerto SAE) in that Patagonian province. Everything requires a legislative and economic framework that provides investors with predictability.
Meanwhile, by June or July the pipeline that brings the product should be operational so that it can be consumed in the metropolitan area. With this, the Government could save some US$12,000 million of gas imports per ship. At least, that was the cost last year, which more than doubled from 2021 due to post-war price increases in Europe.
In a year in which some US$10,000 million of the harvest could be missing, due to the effect of the drought, the conclusion of the work is vital to overcome the foreign exchange restriction. But not only that: the Government also plans to export and thereby make a greater difference in favor.
Source: Ambito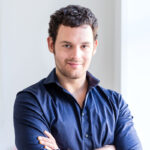 David William is a talented author who has made a name for himself in the world of writing. He is a professional author who writes on a wide range of topics, from general interest to opinion news. David is currently working as a writer at 24 hours worlds where he brings his unique perspective and in-depth research to his articles, making them both informative and engaging.