The CCL -traded with the Global 2030 or GD30- fell 0.9% to $360.03, with which the gap with the official exchange rate climbed to 94.9%. While the MEP rose 0.5% to $353.85, for which the spread with the official wholesale price ended at 91.6%.
In the informal market, for its part, the blue dollar shot up $5 to $381, according to a survey carried out by Ámbito en cuevas in the City of Buenos Aires. Indeed, the gap with the official reached 106.3%. The pressure was once again felt in illegal operations.
"In the short term, attention is focused on the dynamics of financial dollars in order to assess the possibility of calming them down after the latest economic measures," said economist Gustavo Ber.
He added that "the operators are still waiting for an upward readjustment in the current exchange and monetary context, where the seasonal decrease in the demand for money is also added."
The Central Bank returned to buy foreign currency in the market for US$2 million, after five days of losses. It should be noted that last week it sacrificed a total of US$143 million, which represents its worst weekly balance in two and a half months. Although in January it continues with a slight positive balance.
The wholesale exchange rate, which is regulated by the BCRA, rose 32 cents and traded at $184.69.
Source: Ambito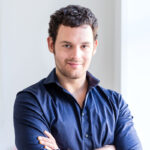 David William is a talented author who has made a name for himself in the world of writing. He is a professional author who writes on a wide range of topics, from general interest to opinion news. David is currently working as a writer at 24 hours worlds where he brings his unique perspective and in-depth research to his articles, making them both informative and engaging.