As recently as autumn, experts were still expecting a decline in economic output due to the many crises. There are now numbers that are a little more optimistic.
The federal government is raising its economic forecast for this year and anticipating low economic growth. Gross domestic product (GDP) is expected to grow 0.2 percent, according to the annual economic report. This was available to the German Press Agency.
However, contrary to what was expected in autumn, there will probably not be a decline in GDP on average for 2023. Economics Minister Robert Habeck (Greens) will present the annual economic report in Berlin at noon.
Better prospects than expected in autumn
In mid-October, the federal government had expected the economy to shrink by 0.4 percent this year. The annual economic report states that the weakening of economic momentum at the turn of the year 2022/23 should be shorter and milder than expected in autumn. Massive state stabilization measures for private households and companies as well as their adjustments to the high energy prices and the associated gas savings also contributed to this.
"However, there are still high burdens: Russia's war of aggression against Ukraine and its economic consequences, the weak development of the global economy and the persistently high energy prices and inflation rates compared to the pre-crisis level," it said.
One of the clearest economic effects of Russia's war of aggression against Ukraine is the sharp rise in energy and food prices. The average inflation rate last year was 7.9 percent. The federal government expects significantly higher inflation rates this year as well, albeit falling over the course of the year.
For the annual average in 2023, consumer prices are expected to rise by 6.0 percent compared to the previous year. The electricity and gas price brakes had a dampening effect on the inflation rate.
Source: Stern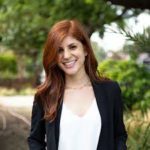 Jane Stock is a technology author, who has written for 24 Hours World. She writes about the latest in technology news and trends, and is always on the lookout for new and innovative ways to improve his audience's experience.