The National Cannabis Agency will regulate the chain of production, national commercialization and exploitation of the cannabis plant, its seed and its derivative products for medicinal use.
In turn, the Agency will extend licenses and qualifications, and it will be in charge of promoting this new industry that will contribute to the economy by generating genuine work.
Meeting of the National Cannabis Agency
"Starting the Agency means starting a new industry in Argentina. An industry that has 25,000 different applications. An industry that will allow us to add value in cosmetics, in textiles, in oil, in an innumerable number of economic sectors in Argentina and the world." Massa highlighted during the announcement.
In addition, the head of the Economy stressed that the Agency "opens the opportunity for Argentina to begin to follow a new path in terms of the export industry based on enormous global demand."
"We already have demands from industrialization projects and programs to programs linked to agro-industrial in the Ministry of Agriculture. All this must be transformed into an industry that generates work, exports to Argentina and that generates value", he added.
Meanwhile, Vizzotti stressed that the work linked to the Agency is "a collective construction, based on scientific evidence, which will undoubtedly favor access, equity and quality of the entire therapeutic area in relation to health".
In this sense, Vizzotti listed some of the advances made, such as the creation of the category of cannabis-based plant products for medicinal use and application; work to promote access to medical cannabis through the REMEDIAR program; the public production of medicinal cannabis; and the advances for the incorporation of cannabis into the Argentine Food Code.
In this way, the Agency will contain the entire productive chain of hemp and cannabis for medicinal and industrial use, import, export, cultivation, production, industrial, manufacturing and commercialization, and will promote scientific research and the generation of knowledge articulated with National Universities, Science and technology organizations, NGOs.
objectives
The Agency's mission is to become the engine of national development of the productive chain and add added value, and implies the substitution of imports of inputs and provide a regulatory framework for productive activities, which have great potential for generating high-value chains. aggregate.
Also, enterprises, SMEs and small producers in a sector will be supported and encouraged. It is noteworthy that there are currently 45 cannabis development projects in Argentina that will generate 5,000 jobs in the first year of implementation and will boost regional economies.
Source: Ambito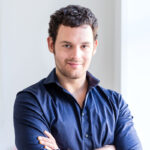 David William is a talented author who has made a name for himself in the world of writing. He is a professional author who writes on a wide range of topics, from general interest to opinion news. David is currently working as a writer at 24 hours worlds where he brings his unique perspective and in-depth research to his articles, making them both informative and engaging.