The royal monogram plays a particularly important role on official occasions. Queen-Consort Camilla now received her new seal.
Buckingham Palace reports: Camilla now has her official monogram. This is especially important for personal letters, official court correspondence, greeting cards and gifts. The Queen-Consort's official seal includes the letter "C" for her name and the suffix "R" for "Regina" – which means Queen in Latin. The late Queen Elizabeth II also had such a monogram, the famous "E II R" will often be seen in Great Britain in the years to come, for example on mailboxes or public buildings.
Camilla's monogram actually only for private purposes

Camilla's monogram will not be as widely used as the former Queen's monogram is gradually being replaced by that of her son, King Charles III. replaced, if at all. As reported, a change only takes place if there is a good reason for it. With mailboxes, for example, people wait until a replacement really makes sense. Even today, the report says, boxes bearing the monograms of Queen Victoria, Edward VII, George V, and George VI stand. scattered throughout the kingdom.
The same applies to banknotes – although according to the Bank of England this should go much faster. As early as mid-2024, the bank plans to issue new banknotes dedicated to King Charles III. show and wear his monogram. There will soon be a first preview of what that could look like.
First use already on Thursday

Camilla's monogram was designed by Professor Ewan Clayton. Clayton teaches at the University of Sunderland and lived as a Benedictine monk in Sussex in the 1980s. He later worked as a consultant in Silicon Valley.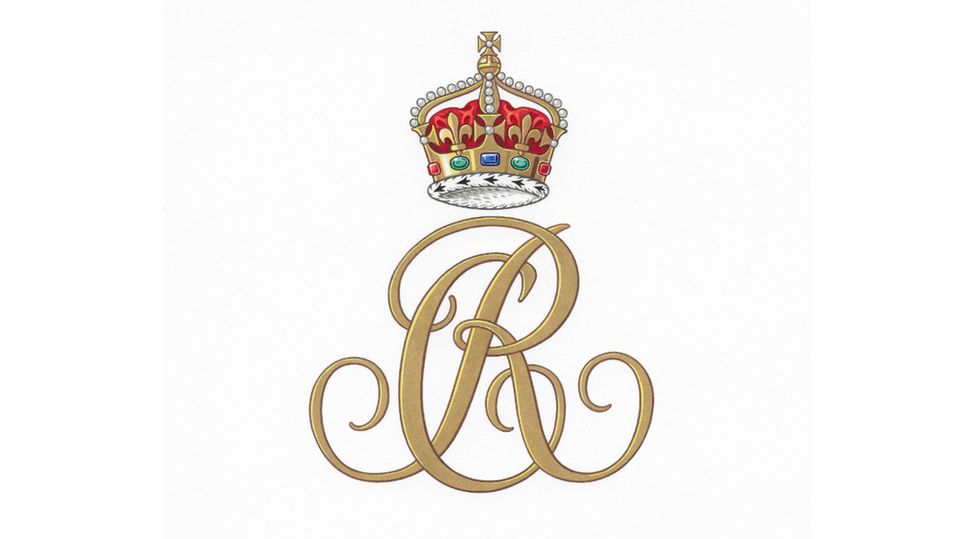 The Queen's new lettering is expected to make its public debut on Thursday. The monogram is placed on the cross that Camilla will lay at the Field of Remembrance near Westminster Abbey.
Source: Stern