Most H&M clothing can no longer be resold at high prices. But some parts are different. Today they are more valuable than ever. They may as well be ten years old.
Anyone who was a teenager or young adult in the 2010s was almost certain to have clothes from H&M hanging in their closet. And some of the old parts are now experiencing a renaissance on used platforms: In the well-known second-hand online shops such as Rebelle, Vestiare Collective and Ebay, the parts from back then are sometimes available for many times the new price.
So: H&M fans should have a look in their closet to see if they don't have one of the coveted pieces. Not all collections are equally popular. Rare designer collaborations, which are rare and hard to come by, are highly traded. The "Isabel Marant pour H&M" cooperation from 2013 seems to be at the forefront. At that time, the French fashion designer designed for the Swedish fashion group. She created a collection in the typical Boho style, which can also be seen on her own labels Isabel Marant and Isabel Marant Étoile.
Almost ten years later, the designs are still very popular, which may also be due to the durable materials such as wool, linen and mulberry silk.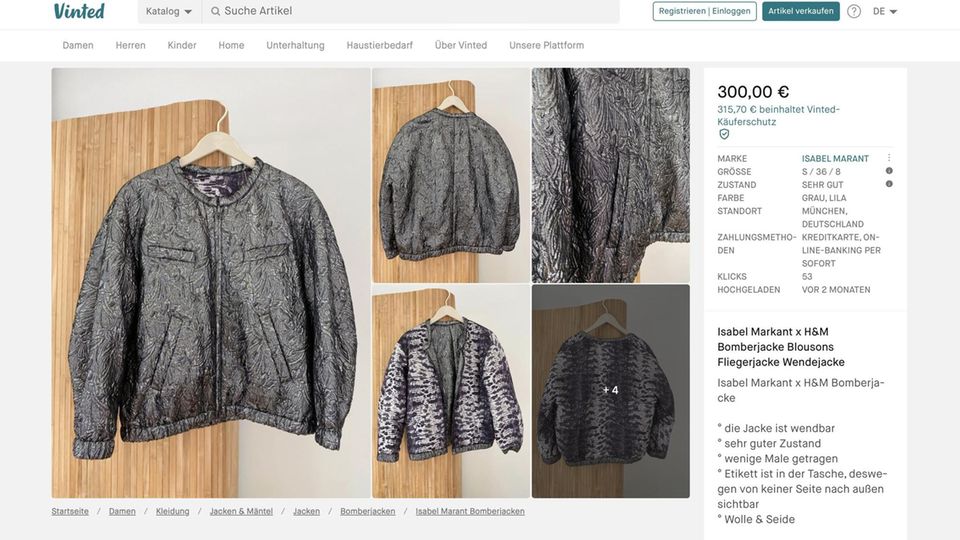 The silver reversible blouson made of silk and wool, for example, is now on sale at "Girls' Flea Market" for €294; new, according to British "Vogue", it cost the equivalent of just over €100 at the time. The black dress made of cotton lace has also experienced a price increase. Available for around €85 in the year it was released, it costs almost twice as much today, namely €159 on the "Rebelle" platform.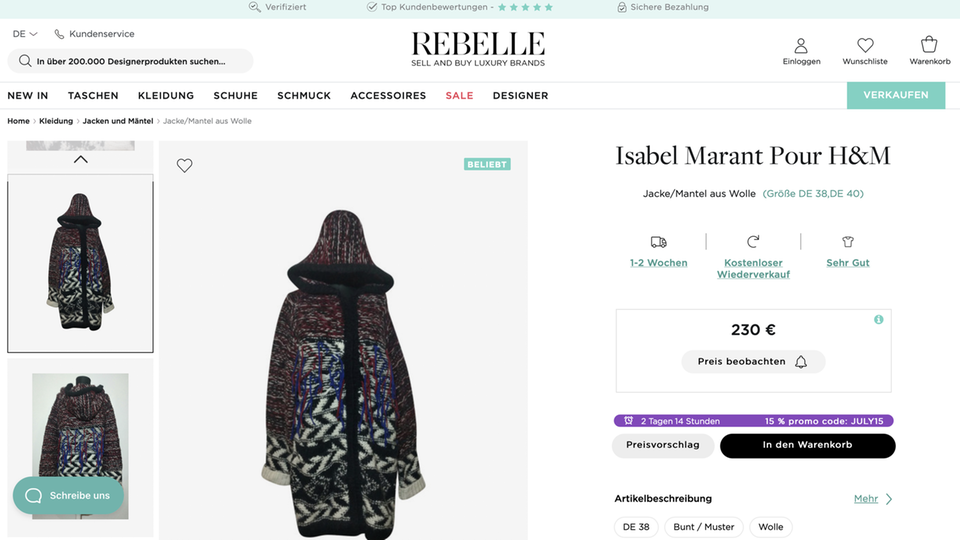 The cooperation with Sonia Rykiel from 2009 has also increased in value. While the dress was available for around €30-40 back then, it now costs around four times as much on Ebay.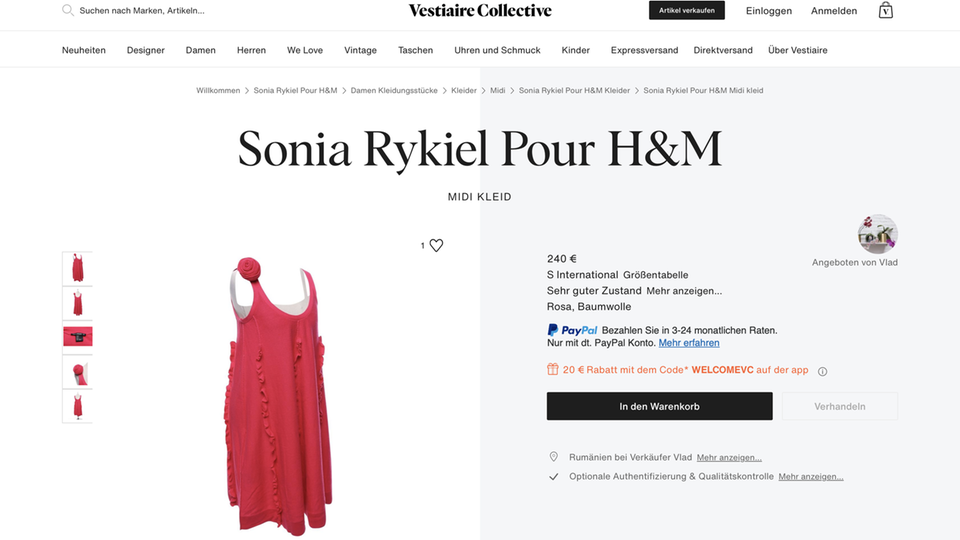 However, other pieces from popular H&M designer collections such as those with Karl Lagerfeld, Comme des Garçons or Jimmy Choo are now more popular than ever. If you are sorting out old clothes, you should check the current second-hand price on the usual platforms again. It can be worth it.
Sources: ""
Source: Stern