"Original content has gained great relevance in the last year in the region, especially that which was developed by Spanish-speaking creators. Proof of this is the study carried out by Ipsos in Argentina, which indicates that 81% of people believe that there is unique content on YouTube that cannot be found anywhere else. In particular, native YouTube creators had a great year with respect to their local audience: according to the same study, 83% of Argentinian viewers feel that YouTube content tells a good story," he commented. Karla Agis, Manager of Culture and Trends for Canada and Latin America. "The most popular trends over the last year are a true reflection of people's search to find new forms of entertainment, where video was one of the main protagonists."
Lists with the main YouTube videos of 2022 in Argentina
Top 10 – Popular Videos
Content in Spanish and native to YouTube dominate the top 10 of the most viewed videos on the platform in the country during 2022. Typical formats and content such as challenges and vlogs stand out, while humor and soccer dominate the ranking themes. On the other hand, in ninth place is the meeting of Viruzz and Momo, the cut of the Ibai channel in one of the most important events in the digital world of 2022, La Velada del Año 2.
I Ate the World's Largest Slice of Pizza – MrBeast
100 FOOD BUTTONS ONLY 1 TO ESCAPE!!! – Alejo Igoa
DANCE, WIN AND CONSECRATION OF THE ALBICELESTE AT WEMBLEY! | Argentina 3-0 Italy | SUMMARY – ESPN Fans
Argentina 5-0 Estonia | FIVE GOALS FOR MESSI – TyC Sports
I THROWED OFF THE MOST DANGEROUS SLIDE IN THE WORLD – Fede Vigevani
Tomás Sagues – "Between Us" – Blind Auditions – La Voz Argentina 2022 – La Voz Argentina
So long 🙂 – PedritoVM
A World Without… Pain – Naisekai
VIRUZZ VS MOMO | THE EVENING OF THE YEAR 2 – Ibai
100 Days Building A Modern Underground Hut With A Grass Roof And A Swimming Pool – Mr.Heang Update
Top 10 – Music Videos
For the second consecutive year, Argentine artists stand out on the list, occupying nine of the ten positions and urban rhythms are once again the protagonists: trap, RKT and reggaeton broke all records. A faithful reflection of this trend is the first place on this list, occupied by Rei together with Callejero Fino, who were crowned with the most viewed music video with Tu Turrito, which was released just 6 months ago and already has more than 155 million views. in Youtube. On the other hand, artists such as FMK, TIRRI LA ROCA and Perro Primo reached the ranking for the first time, and María Becerra once again established herself as the artist with the greatest presence in the ranking, participating in 4 of the most viewed videos: Entre Nosotros REMIX ( #2), Ojalá (#4), Tranquila (#5) and Marte (#6).
Rei, Callejero Fino – Tu Turrito (Official Video) – Rei
Tiago PZK, LIT killah, Maria Becerra, Nicki Nicole – Entre Nosotros REMIX (Official Video) – Tiago PZK
QUEVEDO || BZRP Music Sessions #52 – Bizarrap
Maria Becerra – OJALA (Official Video) – Maria Becerra Music
FMK, Maria Becerra – Quiet (Official Video) – FMK
Sofia Reyes, @Maria Becerra Music – Marte [Official Music Video] -Sofia Reyes
Frontea – Tirri La Roca, Brisa La Roca (Official Video Clip) – TIRRI LA ROCA
TINI – The Triple T (Official Video) – TiniVEVO
GOING NOT, ARRIVING – RKT 420 – COUSIN DOG, @El Noba, R.JOTA, DJ PLAGA, @DT.Bilardo – Cousin Dog
Shakira, Rauw Alejandro – I congratulate you (Official Video) – shakiraVEVO
Top 10 – Popular Creators
Hispanic channels completely dominate this top 10, with the Argentine creator Alejo Igoa standing out in first position. On the other hand, challenges, humor, and videos with family or friends are some of the content for which the channels on the list stand out. Also, creators from the gaming and magic community found their place in the ranking.
Alejo Igoa
Official Ruben Tuesta
Mr Beast in Spanish
YOLO ADVENTURES
Danny Fitt
susy mouriz
mikecrack
Fede Vigevani
Inmagic
Mati Spano
Top 10 – Revelation Creators
Creators who share personal experiences and entertainment-oriented content found their place on this list, which compiles those channels that have experienced great growth in the last year. In 2022, creators who make vlogs about travel, daily life, challenges, and content about gaming and humor were highlighted. Also, there was room for creators of short videos, such as This is Isma Shorts and NachitoJuegaJuegos. In the first position of this list is the Argentine Ivo Magia, whose channel has more than 3.6 million subscribers and shares magic videos, where he explains the development of tricks, and horror skits.
ivo magic
AYLILU
NachitoPlayGames
Mexicans in China
Alfredo Larín
bushed
Javier & exi
Asbel Nazar
This is Isma Shorts
janin al chair
Top 10 – Shorts
One year after the launch of YouTube Shorts in the country and the region, short content gained great relevance and popularity on the platform, especially from creators from countries such as Spain, Argentina and Mexico, among others. As for the content that stands out, continuing with the general trend, videos on humor and challenges are the most important.
My neighbor stole my dog ​​- YoSoyPlex
GUESS THE COLOR CHALLENGE WITH MY GRANDMA #Shorts – NachitoJuegaJuegos
Mother's lesson 1: Handling flip flops – El Chicanero
LET'S SEE WHO DRINKS THE GLASS OF WATER FIRST #shorts – Danny Fitt
Sing or… water!! Challenge with team 2 #shorts – Lyna
WHEN YOU ASKED YOUR MOTHER FOR MORE FOOD #shorts – MatWolf16
WHICH IPHONE FALLS IN THE WATER FIRST? – Alejo Igoa
THIS IS THE PUBLIC BATHROOMS IN PARIS – Merakio
Different types of people: Are you 1, 2 or 3? -Kirya Kolesnikov
My partner is addicted subscribe to my channel #comedy #humor #short – Isandrep
Source: Ambito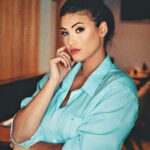 I am an author and journalist who has worked in the entertainment industry for over a decade. I currently work as a news editor at a major news website, and my focus is on covering the latest trends in entertainment. I also write occasional pieces for other outlets, and have authored two books about the entertainment industry.