Prince Harry's autobiography will be out next week. For Prince William, it is said to be very uncomfortable. Ahead of the release, more and more content details from "Spare" are leaking out.
The royal family is apparently already preparing for a new attack from its own ranks. Prince Harry's autobiography "Spare" (German title: "Reserve") will be released on January 10th. According to British media reports, the book will reportedly not contain harsh criticism of Harry's father, King Charles III. However, Prince William is said to be attacked so severely that insiders fear that the brothers will not be able to reconcile afterwards.
about Harry's work: "In general, I think the book will be worse for her than the royal family expects." Everything will be exposed. "Charles comes off better than expected but it's tough especially for William and even Kate takes a little bit. There's these tiny details and a description of the argument between the brothers. I personally can't imagine how Harry and William are can make up afterwards."
In addition, Prince Harry is said to complain primarily about always playing the "second fiddle" behind his brother heir to the throne. According to media reports, the relationship between the two princes is said to be "hanging by a thread" even before the book is published.
Prince Harry and Prince William: More details about the dispute?

Prince Harry and his wife Duchess Meghan had already criticized the palace a lot with their Netflix documentary "Harry & Meghan" in mid-December, Prince Harry's new autobiography could now cause further tension. In the documentary, the Sussexes attacked the British tabloids, among other things, but also criticized the royals' cooperation with the media. Harry also claimed he was "yelled at" by William at a meeting in early 2020 to discuss the Sussexes' exit.
In his book, Prince Harry is said to go into even more detail. reportedly writing about what it was like for him to always play second fiddle. A source told the paper: "At the heart of this book lies a sibling rivalry between little brother and big brother."
It will reveal Harry's "bitterness and sense of injustice," the book goes on to say. "The argument is meant to be covered at length in the book, and what makes it worse is that no outsider is divulging these private moments – it's Harry setting forth his one-sided portrayal of family affairs." The insider said, according to The Sun, "Her mother Diana always warned her that they should never fight because they needed each other. It's very sad that it has reached this stage."
Is Meghan also writing a book?

Prince Harry and Duchess Meghan resigned as senior royals in early 2020 and moved to the United States. , Meghan could also be planning a book that sheds light on her time in royalty. A Hollywood agent told The Mail on Sunday: "To be honest, I'd be surprised if Meghan didn't publish her own story. 'Spare' is clearly Prince Harry's chance to tell his, but hers is just as compelling . I mean, how many actresses end up marrying a prince?" Especially if Meghan is aiming for a political career, a book would make sense.
But another Hollywood insider warns, according to the newspaper: "We had the interview with Oprah Winfrey, then the Netflix series and now we have Harry's book. You must be wondering, does the world really need to hear Meghan's story now? When I hear her advised, I would caution against releasing a book too quickly." There is a risk that people will start to develop "Sussex fatigue".
Source: Stern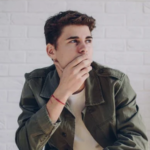 I am a 24-year-old writer and journalist who has been working in the news industry for the past two years. I write primarily about market news, so if you're looking for insights into what's going on in the stock market or economic indicators, you've come to the right place. I also dabble in writing articles on lifestyle trends and pop culture news.