In addition, some films have been mentioned that have elements that can help us learn important things and develop the different types of intelligence that exist (and they are not just documentaries that present historical facts or a lot of knowledge).
The movies that make you smarter, according to science are:
Pi
Max is a brilliant mathematician who is about to make the most important discovery of his life: decoding the number system that governs the apparent chaos of the stock market. As he gets closer to the truth, and periodically plagued by brutal headaches, Max is harassed by an aggressive Wall Street firm and a Jewish sect that seeks to unlock the secrets hidden behind sacred texts. Everyone is eager to appropriate Max's impending find.
According to Entrepreneur, this film helps intelligence because it touches on important issues in a more down-to-earth and easy-to-understand way, it is a film that talks about the use of science to predict all kinds of events and events, but it also talks about uncertainty and things that are out of our control.
Intensely
Riley is a girl who enjoys or suffers from all kinds of feelings. Although her life has been marked by Joy, she is also affected by other types of emotions. What Riley doesn't quite understand is why Sadness has to exist in her life. A series of events cause Joy and Sadness to become involved in a dangerous adventure that will turn Riley's world upside down.
Emotional intelligence is very important and is a key to success, and that is just what Intensely shows. Through Riley's story, we can learn to better deal with and control our own emotions, understand what triggers them, and what we can do to stop them from controlling us. Available on Disney+.
Ex-Machina
Nathan, a billionaire programmer with a reputation for being reclusive, selects Caleb, a young employee of his company, to spend a week with him in a remote location in the mountains with the aim of participating in a test involving his latest creation: Ava, a robot-woman in which artificial intelligence is everything.
According to EduAdvisor, this film teaches many things, from what artificial intelligence really means and the possibilities of technology, to what it means to be human. Ex-Machina it also teaches us to see beyond what we have in front of us and to realize that reality is not always what we think and we need to question it. Available on Amazon Prime Video and HBO Max.
memento
The memory of Leonard, an investigator for an insurance agency, is irreversibly damaged due to a blow to the head while trying to prevent the murder of his wife: this is the last event he remembers from the past. Recent memory has lost it: everyday events disappear from his mind in a few minutes. So, to investigate and try to avenge the murder of his wife, he has to resort to the help of an instant camera and the notes tattooed on her body.
It is a film that makes us think, to use the skills of deduction and connection of clues and ideas to find answers, which is something we can apply to solve all kinds of problems in life. And by having a story that moves strangely through time, it also leads to developing attention spans. Available on Lionsgate+.
The butterfly Effect
Evan Treborn, a young man struggling to overcome painful childhood memories, discovers a technique that allows him to travel back in time and occupy his child's body in order to change the course of his painful history. However, he also discovers that any slight change in the past greatly alters his future.
The film tells the story of a man who has the ability to travel through time and change things in his past, but every time he changes something, he drastically alters his future and everyone around him. Everything is based on Chaos Theory and it is a way of understanding what it really means and how it can affect us. Available on Amazon Prime Video and HBO Max.
Source: Ambito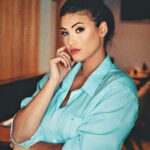 I am an author and journalist who has worked in the entertainment industry for over a decade. I currently work as a news editor at a major news website, and my focus is on covering the latest trends in entertainment. I also write occasional pieces for other outlets, and have authored two books about the entertainment industry.