Sex, drugs, blood and drama: In his autobiography, Prince Harry hardly leaves out a scandalous topic. The book is actually still top secret, but more and more spicy details are leaking out.
Prince Harry speaks Tacheles: Days before the official publication of his memoirs, the revelations of the renegade royal dominate the British headlines. Many media have secured a copy. The autobiography "Spare" accidentally hit Spanish bookstores early on Thursday. Since then, details have come to the public that have it all – an overview.
The Best Man Show
Prince Harry has reportedly accused his brother Prince William of not actually being best man at his wedding to Kate in 2011. He was forced to play along with the "outrageous lie" and was only supposed to be used for the big show to spare his brother's two best friends public interest in their person, quotes the "Mirror" Harry. The traditional best man speech at the wedding reception would have been Williams' friends James Meade and Thomas van Straubenzee. According to Harry, just hours before his wedding, Prince William was said to have been "tipy" and smelled of alcohol.
The escalation with William
One bad word too many, a push from William – and Prince Harry is on the ground, injured by shards of a broken dog bowl. At least that's how the 38-year-old describes what is probably the most violent dispute between him and his brother known to date. "It all happened so quickly, very quickly, he grabbed my collar, tore my chain and threw me to the ground," the Guardian quotes Harry's description of the argument more than three years ago. Prince William (40) is said to have previously described Harry's wife Meghan as "difficult" and "rude", after which Harry accused his brother of having adopted the narrative of the British tabloids.
Harry as "reserve", William as "nemesis"
The rivalry with the big brother is already reflected in the title of the book: "Spare" (in German: "Reserve"). That's what his father is said to have said about him after he was born, Harry claims, according to the reports. The once-inseparable brothers, who affectionately called each other "Willy" and "Harold," have long faced each other in bitter competition. Harry refers to William in the book as a "beloved brother" but also as a "nemesis".
The fight about the beard
Before Harry and Meghan's wedding, the two brothers were even said to have argued about Harry's facial hair. "At some point he actually ordered me – as heir to the throne who turns to the reserve – to shave me," writes Prince Harry, according to a report by "Mirror" about his brother. It is said that even the Queen gave him her blessing to marry with a beard. William was concerned that Harry should not enjoy something that he himself had been denied, the prince claims in "Spare".
The fear of the "evil mother-in-law" Camilla
Harry wrote that Camilla was known to him early on as his father's "other woman". After his mother's death, he feared she might turn out to be a "wicked stepmother," according to media reports. Because she made Charles happy, he welcomed her into the family. But the brothers' alleged pleas that their father not marry again went unheeded: Charles and Camilla married in 2005. She is now the king's consort. Harry accuses her, like other royals, of secretly giving information to the press.
The King's Worries
At a meeting after Prince Philip's funeral in 2021, King Charles III. (74) – then heir to the throne – asked his sons: "Please boys, don't make my last years miserable," Harry recalls, according to the Guardian.
Charles' jealousy of the daughters-in-law
Prince Harry has reportedly accused Charles of being jealous of his wife Meghan. His father is said to have feared that the "new and bright" actress could steal the limelight from him. His father had "experienced this before and had no interest in it happening to him again," Harry wrote, referring to the popularity of his late mother, Princess Diana. Charles is also said to be jealous of the public attention to William and Kate.
The ghosts of the past
The tragic circumstances of the death of his mother Diana, who died in an accident in Paris in 1997 while fleeing paparazzi, still concern Harry to this day. He does not believe the official investigation result. He accuses the royal family of not allowing William and himself to publicly demand a reopening of the investigation. He attests to his father's emotional coldness. He didn't even hug him when he gave him the shocking news of his beloved mother's accident, Harry complains, according to the "Sun". According to the "People" magazine, the prince is said to have raced through the accident tunnel in Paris at the same speed as Diana shortly before her death – an attempt at the age of 23 to process the bitter loss of his mother.
Sex, drugs and youthful sins
Harry also admits to using cocaine when he was 17 to "feel different". Experiences with mushrooms came later. He says he had his first sex as a teenager with a much older woman in a field behind a pub, who treated him "like a young stallion". It was a "humiliating episode," summed up Harry. Harry partly blames William and his wife Kate (40) for the biggest misstep of his younger years. They are said to have encouraged him to attend a disguise party in a Nazi costume in 2005 – photos of Harry with a swastika armband soon made the rounds in the press and triggered a scandal. Harry had to make a public apology.
Bloody record
On the other hand, he feels no remorse for killing 25 Taliban fighters during his military service as a helicopter pilot in Afghanistan. "It wasn't something that made me happy, but I wasn't ashamed either," Harry wrote on Sky News. A senior Taliban member then accused Harry of war crimes. "Those you killed were not pawns, they were people; they had families waiting for their return," Anas Hakkani wrote on Twitter on Friday. A military veteran told Sky News that Harry's comments would fuel further hatred towards him and paint a false picture of British military training. It is by no means the case that British soldiers are taught to see their opponents as less human or as "pawns".
Source: Stern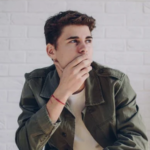 I am a 24-year-old writer and journalist who has been working in the news industry for the past two years. I write primarily about market news, so if you're looking for insights into what's going on in the stock market or economic indicators, you've come to the right place. I also dabble in writing articles on lifestyle trends and pop culture news.